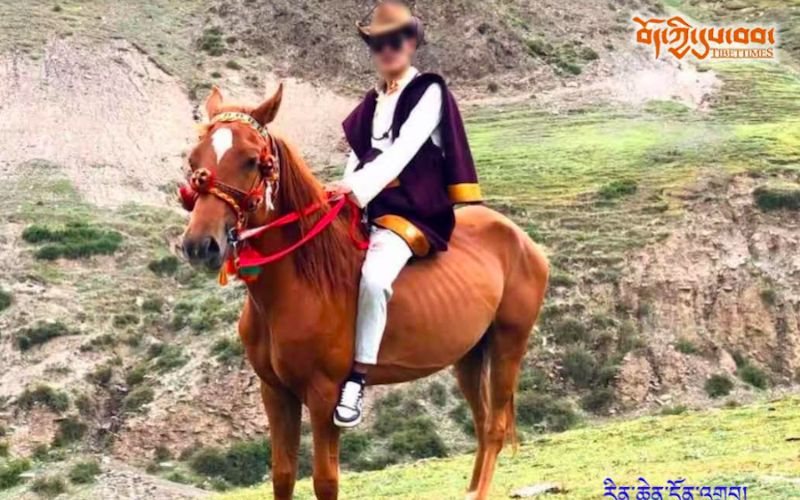 Seven Tibetans detained for revealing China's Covid19 mismanagement in Tibet
Dharamshala: A Tibetan nomad Rinchen Dhondup among six other Tibetans have reportedly been detained for merely sharing Covid-related photos and videos online amid the harsh implementation of the Chinese government's 'Zero-Covid policy'. Tibet Times reported that Tibetans from Lhasa, Nagchu and other counties were arrested on Wednesday for sharing information on the mismanagement by the Chinese authorities in shabby quarantine centers.
The unnamed source stated that the detainees had shared visuals of grossly mismanaged facilitated quarantine centers, where infected and healthy people were housed together in a singular room risking further infections. The recording inadvertently showed the negligence of the authorities in medical treatment and utter lack of basic food supplies. "None of the detainees are educated, all of them are nomads," the report further noted. Some had alleged that only one meal per day was given to the patients.
The group was detained for five days at a security office in Nagchu where they were interrogated over the details of where and how they had sent the information. According to the source, they are currently under observation and have been charged with a fine of 3000 yuan each as punishment.
China's harsh implementation of the much touted 'Zero Covid policy has not only been criticized around the globe but has seen more and more people from within Tibet speaking out in desperation and at the risk of persecution. According to a reference in the New York Times article about lockdowns in Tibet, a retired editor of a nationalist state media tabloid, Hu Xijin warned local authorities against exercising heavy-handedness, "We must correctly understand what it means to be 'resolute' in epidemic prevention, and more heavy-handed measures are not necessarily more correct."
Harsh measures such as indefinite lockdowns, forced quarantines and lack of basic amenities under the guise of pandemic prevention have been seen implemented in both Tibet and East Turkestan (Xinjiang). Tibet's capital city Lhasa has been closed off through lockdowns since Aug. 8, after authorities detected a handful of infections in the region. Yining, a city in (East Turkestan) Xinjiang, has also been under severe restrictions since early August.
By Team TRC