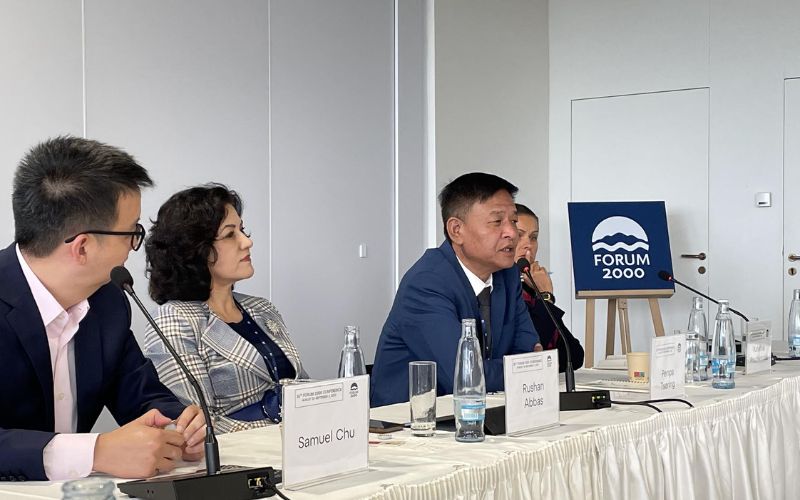 Sikyong Highlight grave situation of Tibet at Forum 2000
Prague: Democratically elected President of the Central Tibetan Administration Sikyong Penpa Tsering highlighted Tibet and the strategic role the European Union should play in protecting the basic human rights of Tibetans at his first engagement with Forum 2000 from 31 August to 2 September in Prague, Czech Republic.
This year's Forum 2000 theme was Democracy's Clear and Present Danger: How Do We Respond? Speaking on the panel titled "China ahead of the CCP Congress: Perspective for Human Rights?" Sikyong highlighted that the situation in Tibet continues to remain grave. He noted that Xi Jinping has increasingly become insecure and despotic, strategically concentrating all the powers in his hands without any room for dissent.
Sikyong Penpa Tsering also noted that there is a need for democratization of China and to achieve this the international community should view the Tibetans, Uighurs, Hong Kongers and Southern Mongolians not as victims but as partners. Sikyong further called upon the European Union to appoint special representations on Tibet in particular and China in general which would facilitate the Tibetans, Uighurs, Hong Kongers, Southern Mongolians and other peoples under Chinese rule to approach the EU as a whole. This would also facilitate the EU to have a coherent policy on China.
Sikyong was joined by Executive Director of Campaign for Uyghurs Rushan Abbas and Founder and President of the Campaign for Hong Kong Samuel Chu as co-panelists. The Panel was moderated by journalist Katerina Prochaykova from Sinopsis.
By Team TRC