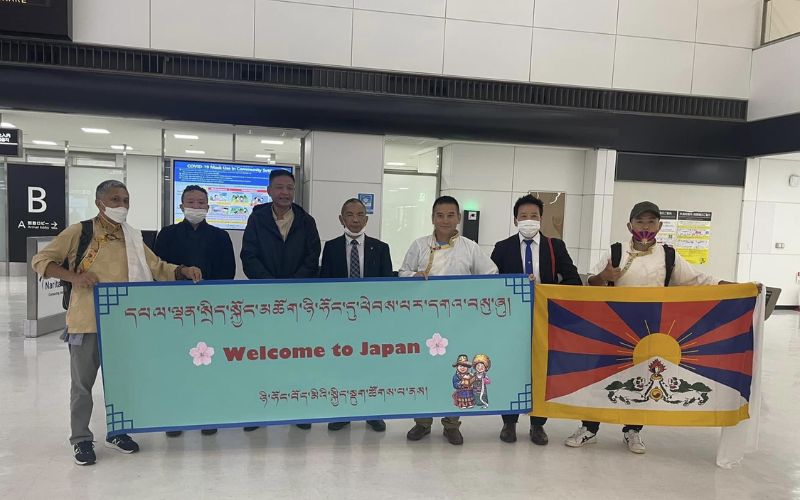 Sikyong Penpa Tsering embarks on official visit to Japan
Source: Tibet.net
Dharamshala: Central Tibetan Administration's Sikyong Penpa Tsering is embarking on a week-long official visit to Japan from 20 to 28 September 2022.
Upon arrival, Sikyong is scheduled to attend a meeting with Parliamentary supporters for Tibet and meet a group of Tibet supporters and sponsors. His week-long schedule includes addressing university students on the Tibetan cause and meeting with the local Tibetan community.
Japan can help raise the issue of the Tibet climate crisis and the significance of the Tibetan plateau in global climate change discourse in the international arena. As the Dalai Lama envisioned in the Five Point Peace Plan for Tibet, Tibet should be converted into a "sanctuary of environmental protection".
After the Dalai Lama's exile into India and creation of the Tibetan government-in-exile in Dharamshala, Japan continued to take active interest in the resolution of the issue of Tibet through dialogue. In 1960, when the Indian leader Jayaprakash Narayan convened a Convention on Tibet in India, Japan sent a delegation. After coming into exile, Japan was the first foreign country that His Holiness visited, from September 25 to October 10, 1967.
Buddhism is a powerful link that connects Japan with Tibet, and Dharamshala. China, in its attempts to woo other major Buddhist countries, is using Buddhist diplomacy as a tool of influence to grow into a Buddhist superpower, interfere in the reincarnation debates of the Dalai Lama, Tibet's spiritual leader and bolster its Belt and Road Initiative. Japan, which has a sizeable Buddhist population, can play a key role in this context.
Edited & Collated by Team TRC