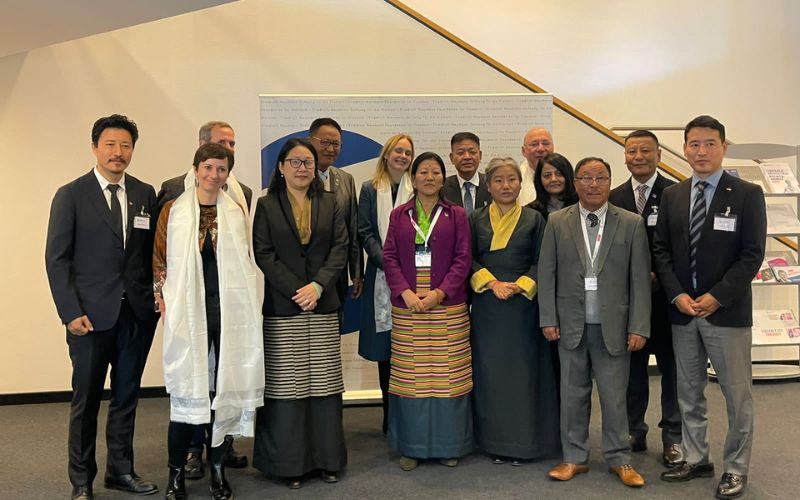 Sikyong Penpa Tsering led CTA delegation began official visit to Germany
Source: Tibet.net
Berlin: Sikyong Penpa Tsering embarking on an official visit to Germany was joined by Tibetan parliamentary delegation comprising parliamentarians Serta Tsultrim, Kunchok Yangphel, Ngodup Dorjee, and Tsering Yangchen.
On the first leg of the official visit to Germany, Sikyong met with Dr Wolfgang Heubisch, the Vice-President of the Bavarian State Parliament and former Minister of Culture and Media. The Tibetan parliamentary delegation along with DIIR Kalon Norzin Dolma and Representative Thinlay Chukki attended the meeting.
The following day, the CTA delegation led by Sikyong Penpa Tsering and Tibetan parliamentarians, met with the Tibetan community in Munich before departing for Berlin. In Berlin, Sikyong and the Tibetan Parliamentary delegation met with representatives of Young Liberals, Germany's largest liberal youth organization and the youth wing of the nation's Free Democratic Party (FDP).
"It was great meeting Annett Witte, CEO of Friedrich Naumann Stiftung & the team alongside DIIR Kalon & the delegation from the Tibetan parliament. We exchanged critical perspectives on wide range of issues & had in-depth conversation on the future of the longstanding association between CTA & FNF", tweeted Sikyong Penpa Tsering.
Edited & Collated by Team TRC