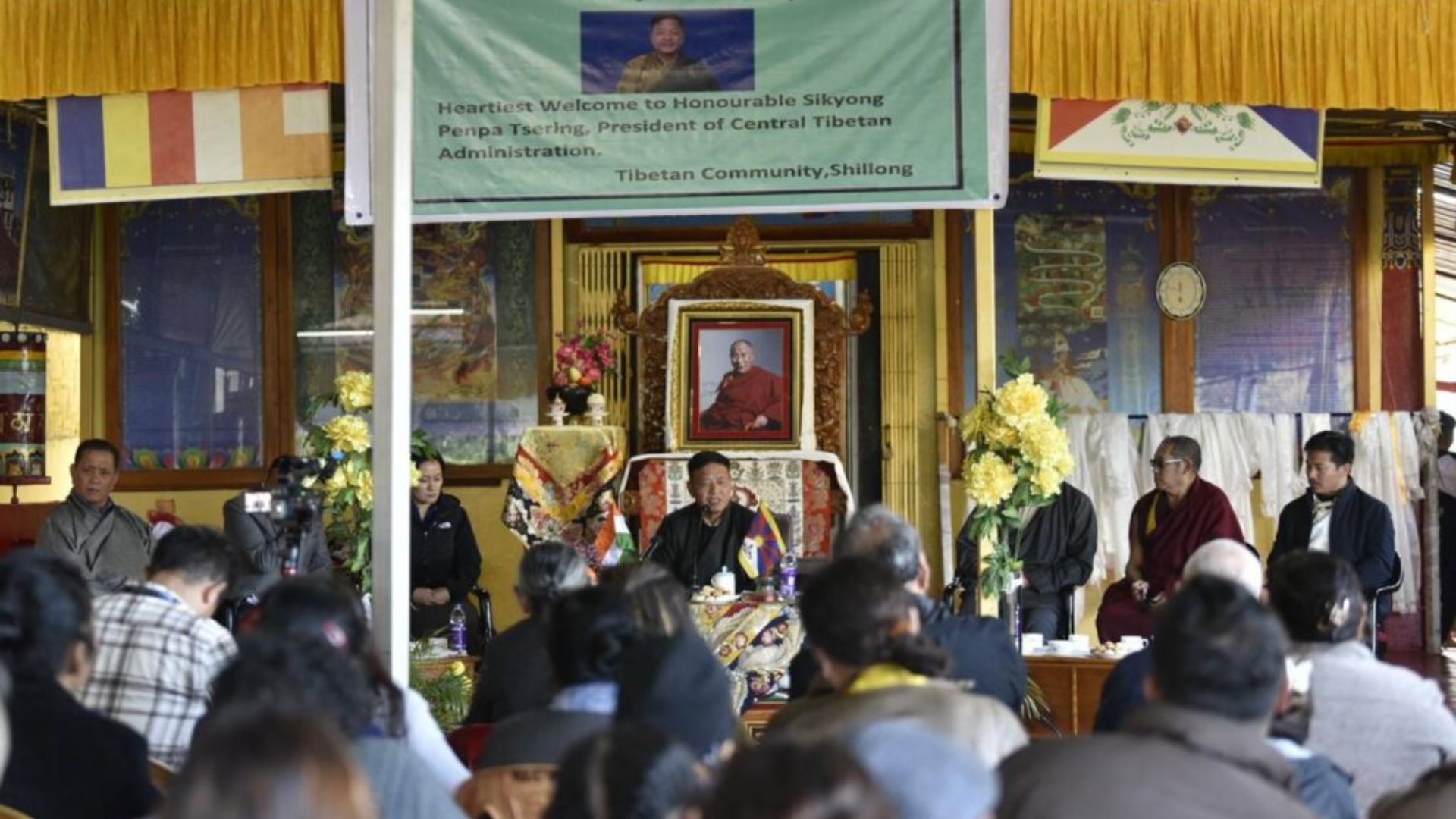 Sikyong Penpa Tsering meets with Tibetan community in Shillong
Source: Shillong Times
The Sikyong (president) of the Central Tibetan Administration of the Tibetan Government in Exile, Penpa Tsering was on a two-day visit to Meghalaya.
He met members of the Tibetan community, went to the Buddhist monastery in Lumparing, and met senior government officials, including Chief Secretary DP Wahlang, while he was here. The Sikyong also met with MLA Ampareen Lyngdoh on Saturday and asked for her help on behalf of the Tibetan community in Shillong.
Sikyong Tsering claimed that there are approximately 76,000 Tibetans living in various Indian states. One of the current CTA's initiatives is to collect data from the Tibetan population census, which is being led by Sikyong Penpa Tsering.
When asked if Tibetans who have settled in the Tibet Autonomous Region (TAR) have access to good education, healthcare, and other welfare measures, Tsering stated that they do. However, the students are not taught Tibetan language, so the culture and language are at risk of being forgotten.
"Are you aware that Tibetans read and write in the Devanagiri script and can comprehend all Indian scriptures?" Since we adopted Buddhism, which originated in India, we have the strongest ties to India," he stated.
The Sikyong went to Switzerland in November of last year to meet with the Swiss National Council on a mission to urge the Swiss Government to take a firm stand against China's unwavering control of Tibet. "We anticipate India to take a position on the ongoing effort to persuade other nations to put pressure on China. All things considered, India is China's nearest neighbor," Tsering said adding that all nations ought to dismiss the "One China Strategy" for Tibet never was and won't ever be acknowledged to be a piece of China.
The Sikyong also mentioned China's Three Gorges Dam over the Yangtze River and the climate risks Tibet faces due to biodiversity loss. The Three Gorges Dam is the largest hydro project dam in the world. It has forced hundreds of people to leave their homes and has the potential to flood lower riparian nations.
Due to heavy rainfall in 2020, the Yangtze River overflowed its banks, claiming a significant number of lives. China ought to have a conversation with India about how India uses its rivers and what it builds over them. Because its river supplies water to nearly two billion people throughout Asia, the Tibet Autonomous Region is also referred to as the "Water Tower of Asia" and the "3rd Pole." The Sikyong stated, "India ought to be pushing the agenda at climate conferences."
Read the complete news here.
Edited & Collated by Team TRC