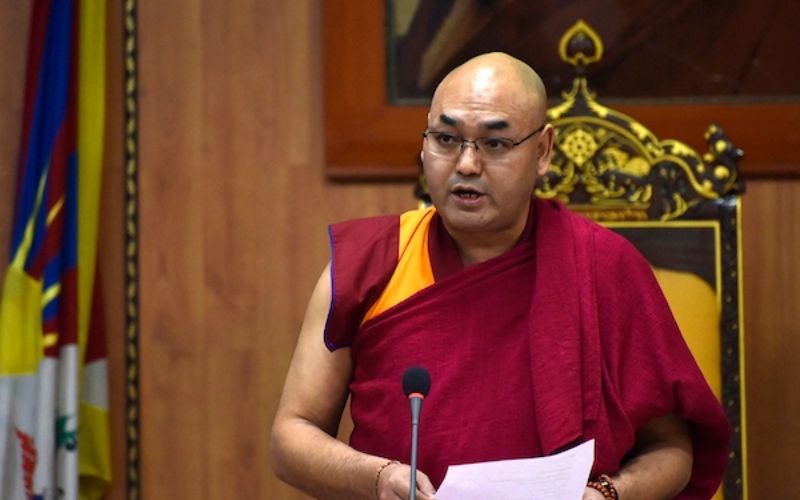 Tibetans living in exile fortunate to enjoy democracy under Dalai Lama's leadership: Tibetan Parliament
Dharamshala: We are marking a momentous occasion today. It was on this day in 1960 that His Holiness the Dalai Lama, the irreplaceable leader of the Tibetan people, began the process to implement His long-desired aim to democratize the Tibetan governance system.
It is thus that 62 years have passed since these first members of the Tibetan Parliament in Exile received their letters of appointment from His Holiness the Dalai Lama and took their oath of office before Him on the 2nd day of September in 1960.
Among all the communities of people living as refugees in exile, the Tibetan community stands out as one that is run under a democratic system. This is the basis on which the Tibetan people are able to carry out the struggle for our just cause and to preserve our traditional religious, cultural and linguistic heritage, with the ultimate aim being to achieve our national aspiration.
The governance system of the Central Tibetan Administration is one that is fully democratic in all facets of its functioning. It is one that has all the characteristics of being able to stand shoulder-to-shoulder with any other genuine democratic system in this world. Our debts of gratitude for this wondrous achievement are owed to the long-term vision set out by His Holiness the Dalai Lama and the guidance He has provided us from time to time whenever that was required. This is, indeed, a matter of joy as well as pride to the Tibetan people. Hence, in being mindful of the immense debts of gratitude impossible to repay that we owe to Him for all His acts of kindness and generosity, we on behalf of the entire people of Tibet offer our solemn, immeasurable depth of gratitude to His Holiness the Dalai Lama.
Of the list of 195 independent countries in this world today, around 167 are characterized as democratic. However, they differ in various ways on how fully democratic they all are, or how in different ways they fail to meet the criteria of being truly democratic. Essentially, this depends on the question of to what extent the ideology of popular democracy could be implemented in the functioning of the governance system and the ways in which the leaders assume their responsibility.
Read the complete Statement here.
By Team TRC