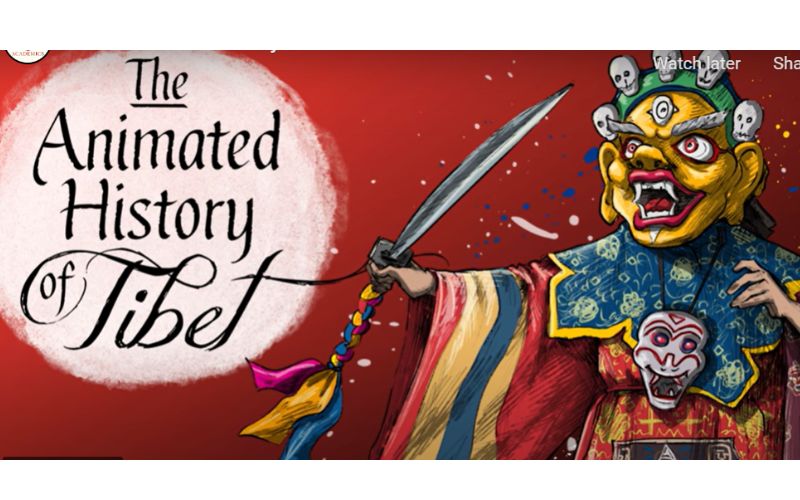 The Animated History of Tibet to bring Tibetan history to life
The Animated History of Tibet is an eight-part animated documentary series featuring original artwork, maps, motion comic animation, and interviews with leading specialists in Tibetan history and culture from universities across Europe and North America. Each twenty-minute episode will be freely available on YouTube in English and will also be available in Tibetan with optional Mandarin subtitles.
The Animated History of Tibet will cover over 1300 years of history, starting with the rise and fall of the Tibetan Empire and the first spread of Buddhism to Tibet in the 7th century AD. In later episodes, viewers will learn about the origins of the Tibetan Buddhist sects, the court intrigue of the government of the Dalai Lamas, and the complex and shifting relationship that Tibet shared with the Chinese Yuan, Ming, and Qing dynasties.
The final two episodes will explore Tibet as an object of European orientalist fantasy and imperialist ambition, as well as the invasion and annexation of Tibet by the People's Republic of China in the early 1950s and the origins of the modern Tibetan diaspora. Tibetan history is wildly rich and we think that it should be accessible to everyone regardless of their educational or financial background.
The series will be written and directed by Alexander K. Smith, who holds a PhD in Tibetan and Himalayan Studies from the University of Paris (EPHE – PSL) and a MA in Tibetan Studies from Oxford University. Episodes will be published through the educational YouTube channel Armchair Academics (https://www.youtube.com/c/ArmchairAcademics101).
More detaills here.
By Team TRC