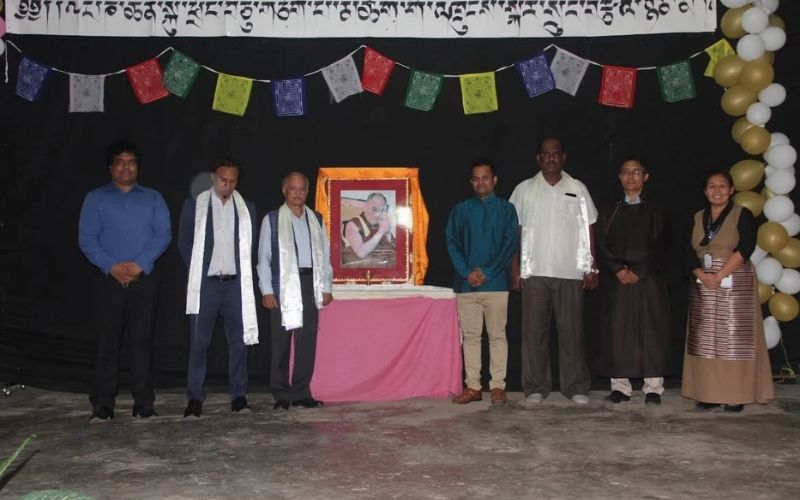 Tibet groups Commemorate 11th Panchen Lama's 33rd birthday in Bengaluru
Bangalore: The Indo-Tibetan support groups along with the Chief Representative Office in Bangalore, Student Council of TYH and Regional Tibetan Youth Congress commemorated the 33rd birth anniversary of Tibet's 11th Panchen Lama Gendun Choekyi Nyima.
Shri. Harsh Vardhan Umre, IRS and co-founder of AHIMSA was invited to the occasion as the Chief Guest along with Shri. Kishan Singh Sugara, IFS Retired, as Guest of Honor and Shri. T.N. Chandrashekar, Former Deputy Director, Korea Trade Organisation was the Guest Speaker.
The speakers all agreed on the need of preserving Tibetans' national identity and culture, while also urged Tibetans to be optimistic in the face of the battle, declaring that truth will triumph.
The chief guest also discussed the significance of the Dalai Lama and Panchen Lama's institutions, as well as the Chinese goal to control and purposefully tamper with the lineage of these two powerful institutions.
Tenzin Dazei, Under Secretary of Chief Representative Office, Bangalore gave an introduction on the 11th Panchen Lama Birthday celebration highlighting how the Peoples Republic of China abducted the 11th Panchen Lama and his family in 1995.
Three guests were felicitated with His Holiness the 14th Dalai Lama's four principle commitments' Thangkas. The students of Tibetan Youth Hostel and Ladakhi students performed their respective traditional dances.
(Information Supplied by Tibet.net)
By Team TRC