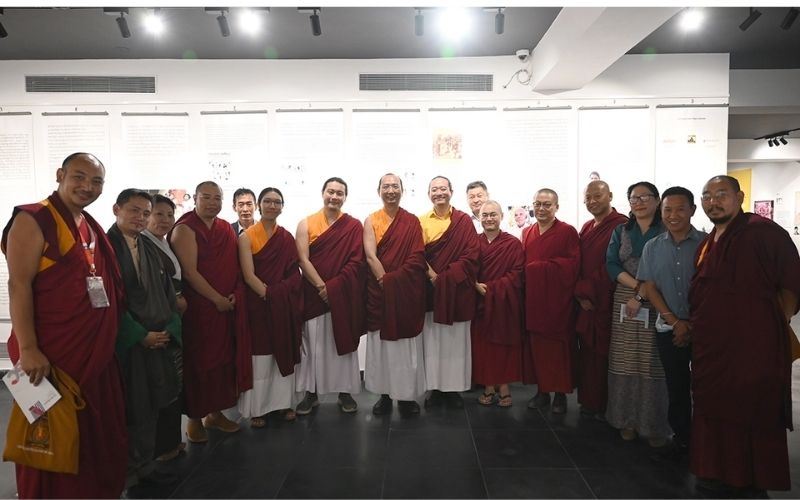 The New Tibet Museum is visited by Sakya Trizin Khondung Gyana Vajra Rinpoche.
On Monday, May 23, the 43rd Sakya Trizin Khondung Gyana Vajra Rinpoche, the leader of the Sakya school of Tibetan Buddhism, paid a visit to the Central Tibetan Administration's new Tibet Museum in Gangchen Kyishong, Dharamshala. During the visit, the 42nd Sakya Trizin Ratna Vajra Rinpoche, Khondung Avikrita Vajra Sakya Rinpoche, and Khondung Asanga Vajra Sakya Rinpoche accompanied the 43rd Sakya Trizin Rinpoche.
They are greeted at the Tibet Museum by DIIR Kalon Norzin Dolma, Department of Religion and Culture Secretary Chime Tseyang, DIIR Additional Secretaries Tenzin Lekshay and Namgyal Tsewang, and Tibet Museum Director Tenzin Topdhen, as well as the Tibet Museum's staff.
The Sakya Trizin and other Sakya Rinpoches were escorted by the Sakya School's two delegates in the Tibetan Parliament, Lopon Thupten Gyaltsen and Khenpo Kata Ngodup Sonam.
(Information Supplied by Tibet.Net)
By Team TRC