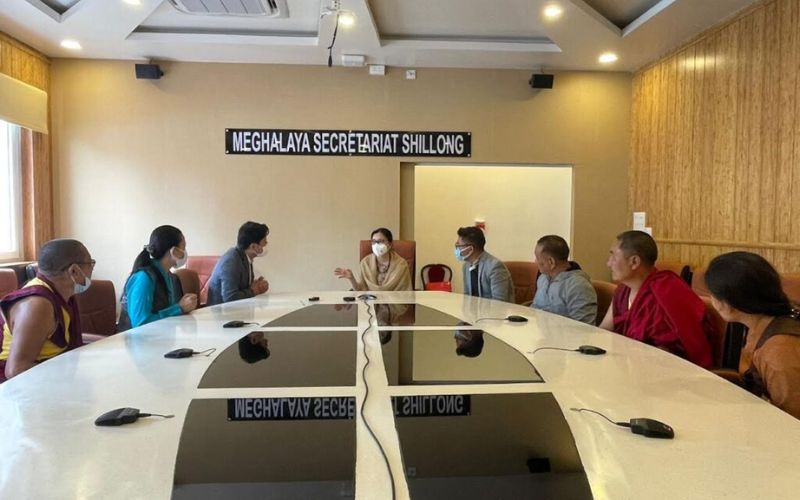 The Tibetan Settlement Officer of Shillong pays a courtesy call on Meghalaya's Chief Secretary.
Shillong: On 10 May 2022, Tibetan Settlement Officer Pema Dhondup and Tibetan parliamentarian Tsering Dolma paid a courtesy call on Smt. R V Suchiang, the honourable Chief Secretary to the government of Meghalaya, accompanied by Ven. Ngawang Palden, the abbot of the Monastery, Dr. Tenzin Gelek, and other dignitaries.
Smt. R V Suchiang was congratulated on her appointment as Chief Secretary to the Government of Meghalaya by the Tibetan delegates, who presented her with a traditional white scarf and mementos as a sign of gratitude.
Settlement Officer praised the Indian government and its magnificent inhabitants for their kindness and concern for Tibetans on behalf of the Central Tibetan Administration.
The Chief Secretary also spoke with the visitors and conveyed her deep desire to work for the good of the country.
(Information Supplied by Tibet.Net)
By Team TRC