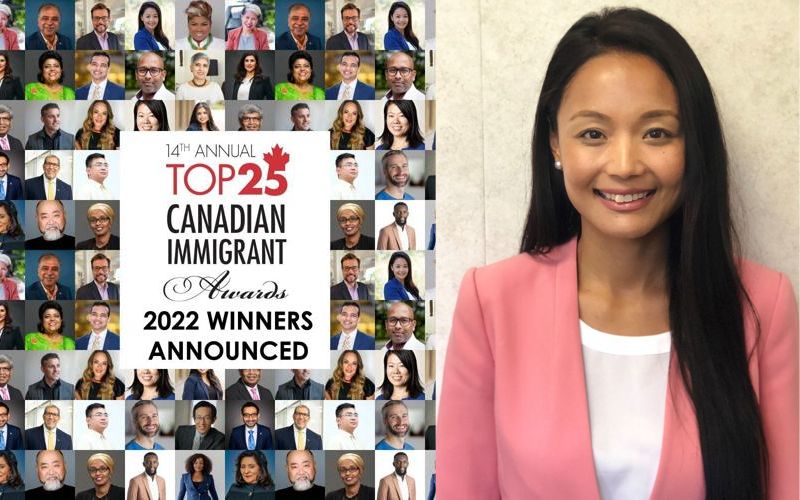 Bhutila Karpoche among winners of 2022 Canadian Immigrant Award
After a two-year break, the Top 25 Canadian Immigrant Awards from Canadian Immigrant magazine are back with a stacked list of honorees, including Omar Alghabra, the federal transportation minister, and soccer coach John Herdman.
Sanjay Agnihotri, publisher of Canadian Immigrant magazine, stated, "We are so happy to commemorate such wonderful immigrants for the 14th year, now with the cooperation of our presenting partner, Western Union. "The awardees this year have described their incredible journeys to Canada, and they are all genuinely remarkable instances of immigrant success stories," said the announcement.
In this category of winners, we have Bhutila Karpoche from Nepal serves as the MPP for Parkdale—High Park, marking herself as the first person of Tibetan heritage to be elected to public office anywhere in North America. She's popular too, voted Toronto's best MPP by Now Magazine for the last three years.
In June 2018, Bhutila made history by becoming the first person of Tibetan heritage to be elected to public office in North America. Bhutila is active on issues around social justice and public health. She is a longtime advocate of affordable housing, workers' rights, and public healthcare. Bhutila has presented at many academic conferences and is the recipient of numerous awards including the Queen Elizabeth Diamond Jubilee Medal. She has been voted Toronto's Best MPP by Now Magazine readers in 2019, 2020, and 2021; Toronto's Best Local Politician by Toronto Star readers in 2019; named one of Toronto's Most Inspirational Women of the year by TRNTO Magazine in 2019; and one of Canada's Top 25 Immigrants by Canadian Immigrant Magazine in 2022.
The award ceremony is on August 11, 2022 at the Sheraton Centre.
(Information SUpplied by Toronoto.com)
By Team TRC