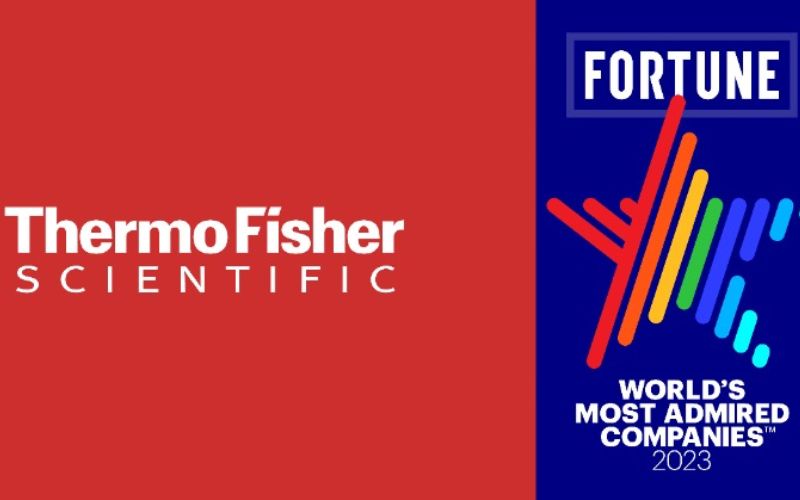 Thermo Fisher accused of assisting China in stealing Tibetan DNA featured in Fortune's Most Admired Companies 2023 List
Despite the fact that Tibetan activists and human rights organisations from around the world have banded together and protested against Thermo Fisher for selling DNA kits to the Chinese government, which steals Tibetan DNA and violates Tibetan human rights, the US-based Fortune Company has named Thermo Fisher as one of the World's Most Admired Companies 2023.
Tibetan activists asked Thermo Fisher Scientific to clarify whether its products involve the mass collection of DNA from Tibetans. "Tibet right groups have contacted the company on multiple occasions since October, requesting a meeting with Thermo Fisher CEO Marc Casper and detailed responses to questions about the company's knowledge of equipment sales to police in occupied Tibet and what steps the company has taken to prevent misuse of its products," the organisations stated. The Chinese authorities, on the other hand, have attempted to justify the DNA collection drive as a means of solving crimes (such as bank robbery or kidnapping).
Tibetan right groups of Tibetan Youth Congress, Tibetan Women's Association, National Democratic Party of Tibet and Students for a Free Tibet protested in Dharamshala on Friday against China's mass DNA collection policy, demanding an end to human rights violations against Tibetans in the region. During the protests, Tibetan right groups expressed concern about how DNA samples taken from Tibetan children as young as five years old are being used by China to strengthen its mass surveillance programme using Thermo Fisher Company kits.
They staged a play in Dharamshala depicting the mishandling of DNA collection by the Chinese government in Tibet, which it claims to be its own territory. They also demonstrated using placards which read, "Thermo Fisher, Hands off Tibetan DNA. Tibetan DNA is not for profit."
Meahwhile, Free Tibet Organization, in cooperation with the Tibetan Community in Britain, visited Thermo Fisher UK headquarters to speak with employees about the company's unethical profiteering from the illegal mass DNA of innocent Tibetans. The London-based rights organisation also visited the Chinese embassy and university science campuses to spread the word about their campaign.
Last year on September 5, Human Rights Watch released a report titled China: New Evidence of Mass DNA Collection in Tibet. The report revealed that children, including those under the age five, in Tibet are included in the DNA collection drive, which fundamentally violates basic norms of freedom and informed consent.
Another report by The Citizen Lab of the University of Toronto said that the Chinese authorities may have collected roughly between 9,19,282 and 1,206,962 DNA samples in areas of Tibet since 2016. The report further stated that Chinese officials visited fields, monasteries, residential neighborhoods, businesses, and even schools to collect "pin-prick blood samples" from Tibetans.
In December last year, Commissioners of the Congressional-Executive Commission on China (CECC) and Tibetans asked for answers from Thermo Fisher Scientific about the supply chain related to China's mass collection of DNA in Tibet. The Commission had also expressed concern in a written letter sent to Marc Casper, Chairman and CEO of Thermo Fisher Scientific, that use of his company's products for mass DNA collection in Tibet "could enable further gross violations" of the human rights of ethnic minorities in China.
Edited and collated by Team TRC