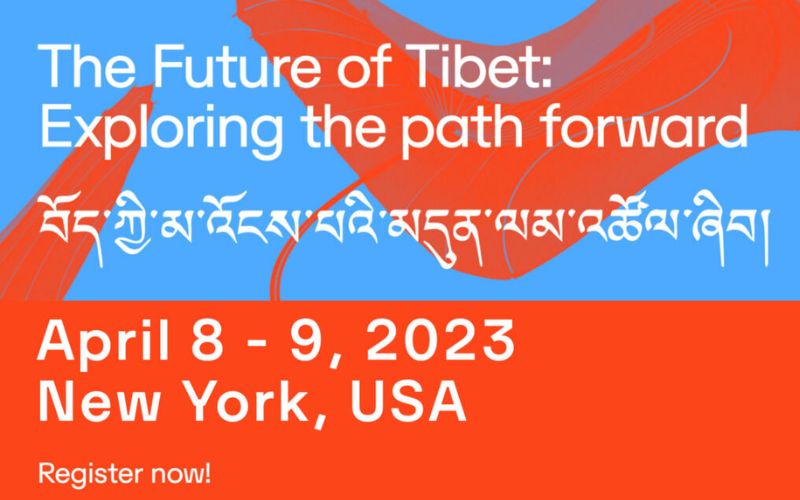 Third Future of Tibet Conference to Explore Path Forward for Tibetan Youth in New York City
A major conference focusing on the future of Tibet will be held in New York from April 8-9, 2023. The Future of Tibet conference is aimed at Tibetan youth between the ages of 18-30, who are invited to join for a weekend of talks, discussions, and workshops. The conference aims to create a coherent sequence of plausible segments that create vivid, compelling stories about what the future could look like for Tibet.
Following successful conferences in Washington DC and Paris, the New York conference will feature expert panels and speakers, but also allow plenty of room for everyone to take part and exchange ideas. Some of the confirmed participants include activist and community organizer Chemi Lhamo, Tibet Action Institute Director Lhadon Tethong, Researcher and Strategist Tendor, MPP for Parkdale—High Park in Canada Bhutila Karpoche, Interim Vice President and director of Outreach at the International Campaign for Tibet, Tenchoe Gyatso, and Social Policy and Economics doctoral candidate at Columbia University, Tsewang Rigzin.
The conference will initiate discussion about the future of Tibet and the path forward, with the hope of creating a better future for Tibetans. The main language of the conference will be English and there is a registration fee of $20, which includes lunch and beverages for both days. Those interested in attending can register online by filling out the form provided on the conference website.
The Future of Tibet conference in New York is an opportunity for Tibetan youth to participate in discussions and workshops with experts and like-minded individuals who are passionate about creating a better future for Tibet. With an impressive line-up of speakers and a focus on building compelling stories about the future of Tibet, the conference is sure to be an enlightening and engaging event.
Edited and collated by Team TRC