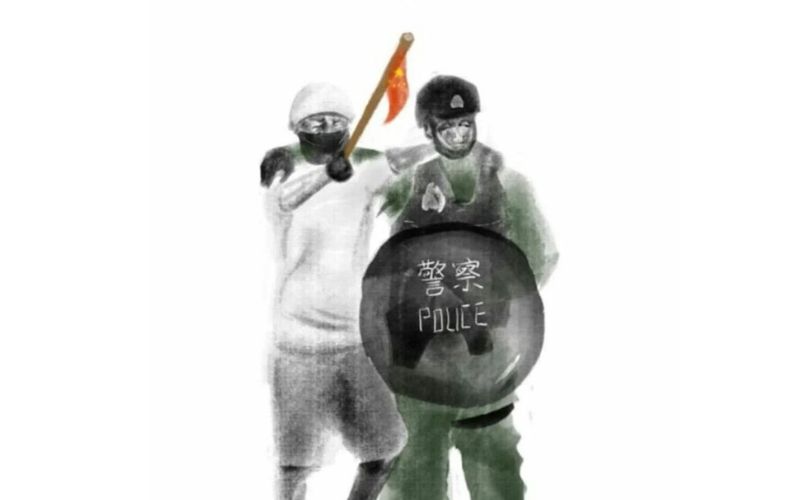 Three Years Since the Yuen Long attack: What happened in Hongkong on July 21, 2019?
Yuen Long: A violent attack on pro-democracy protesters and some passers-by on 21 July, 2019 at a train station in Yuen Long in north-west Hong Kong, was captured by victims and bystanders on mobile phones. Some of the protesters were returning home after a rally earlier that day. The footage, which went viral on social media, showed groups of men dressed in white shirts and suspected to be triad gangsters beating passengers with rods.
Police were late to arrive on the scene and the incident contributed to growing mistrust of the force at a time Hong Kong was faced with widespread anti-government protests.
"Three years ago, on 7.21, #HongKong witnessed the Triads being let loose to attack innocent HongKongers in Yuen Long station. These thugs were encouraged by pro-Beijing lawmakers and the police. 721 is the date when many HongKongers no longer believe that the rule of law exists", tweeted Stand With Hongkong, an independent, crowdfunded advocacy group. Founded by a collective of individuals who have come together to fight for freedom for HongKong.
Hong Kong journalists targeted under a citywide crackdown on dissent for their reporting of the Yuen Long mob attacks of 2019 have marked the third anniversary of the attacks with a YouTube documentary. A group of independent journalists including Bao Choy, who was arrested in November 2020 over her investigative documentary for government broadcaster RTHK about the July 21, 2019 mob attacks on train passengers at Yuen Long MTR, published a 14-minute video to YouTube on Tuesday, ahead of Thursday's anniversary.
Bao's Hong Kong Connection TV documentary titled "7.21 Who Owns the Truth?" showed clips from surveillance cameras at shops in Yuen Long and interviewed people who were identified in the footage.
Its airing forced police to admit that they already had a presence in the town, but did nothing to prevent the attacks as baton-wielding men in white T-shirts began to gather in Yuen Long ahead of the bloody attack on passengers and passers-by.
By Team TRC