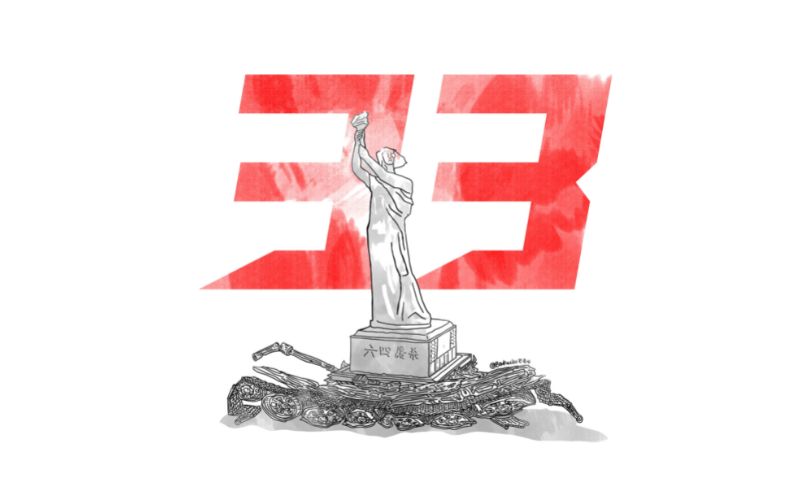 Tiananenmen Square vigils and meetings will mark 33 years since the Massacre today
Thousands of pro-democracy supporters are expected to attend candlelight vigils and memorial meetings across major cities across the world today to mark 33 years since China's deadly crackdown in Beijing's Tiananmen Square.
Ironically, this is the third year in a row that Hongkong authorities have invoked public health concerns related to COVID-19 to restrict gatherings to mark the Tiananmen Square Massacre; Hong Kong was previously home to the largest vigil of remembrance of those killed in 1989 before the Chinese government banned the event using its national security law introduced in 2020.
Tiananmen Square incident, also called June Fourth incident or 6/4, series of protests and demonstrations in China in the spring of 1989 that culminated on the night of June 3–4 with a government crackdown on the demonstrators in Tiananmen Square in Beijing. Although the demonstrations and their subsequent repression occurred in cities throughout the country, the events in Beijing—especially in Tiananmen Square, historically linked to such other protests as the May Fourth Movement (1919)—came to symbolize the entire incident.
A candlelight vigil was held in San Francisco where speakers vowed not to forget the pain and agony of the incident. On Friday, June 3 at 8:00 pm EST, the Victims of Communism Memorial Foundation held a candlelight vigil and ceremony of remembrance at the Victims of Communism Memorial to commemorate the 33rd anniversary of the 1989 Tiananmen Square Massacre. Speakers will include witnesses of the Tiananmen Square Massacre in 1989. Ahead of the annual commemoration of the 1989 Tiananmen Square protests and massacre on June 4th, Committee for Freedom in Hong Kong lit up the Tower of London to honour the anniversary. Rallies will be held in London in front of Chinese Embassy where activists including Benedict Rogers and Nathan Law will be the guest speakers.
Information supplied by Twitter
By Team TRC