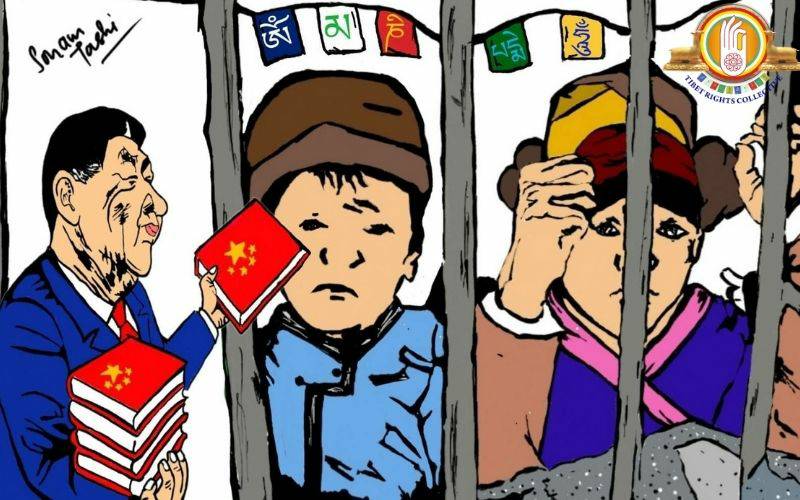 Tibet Action Institute urges Michelle Bachelet to investigate China's colonial schools for Tibetan Children
A petition campaign urging UN Rights Chief Michelle Bachelet to issue a strong public statement of concern on Tibet and request immediate access to Tibet, including an independent monitoring visit to China's colonial boarding schools for Tibetan children has been launched by Tibet Action Institute.
The groundbreaking report "Separated From Their Families, Hidden From the World: China's Vast System of Colonial Boarding Schools Inside Tibet," had revealed that China has separated nearly one million Tibetan children from their parents, forcing them to live in colonial boarding schools. The authorities, the report said, were cutting them off from their families, language, and religion while subjecting them to intense political indoctrination day in and day out.
U.N. human rights chief Michelle Bachelet had announced that she has reached an agreement with China, including Xinjiang region, for a visit, "foreseen" in May 2022. However, no mention of any visit to Tibet, where China has been committing human rights violations, has been made by the chief so far.
You can sign the petition here.
By Team TRC
(Information supplied by Tibet Action Institute website)