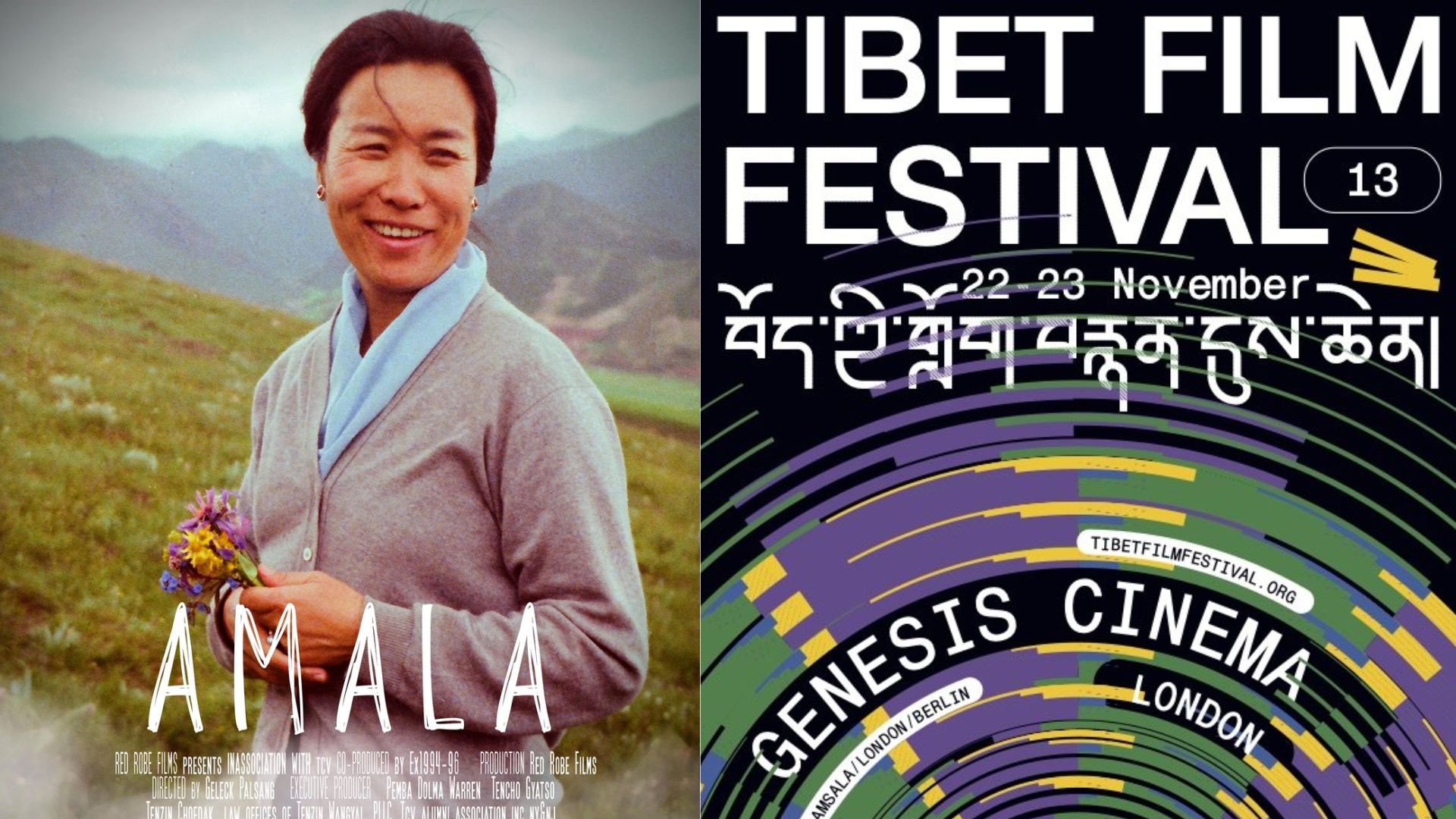 Tibet Film Festival London to screen Amala: The Life and Struggle of Dalai Lama's Sister
London: On November 23, 2022, at 6:45 p.m., Genesis Cinema in London will host the 13th Tibet Film Festival London, United Kingdom screening of the documentary film Amala, the Life and Struggle of His Holiness the Dalai Lama's Sister Jetsun Pema.
The screening will be followed by video message from director Gelek Palsang and Q&A with representative from the Tibetan Children's Village Alumni Association, UK.
"Amala" tells the story of the Dalai Lama's younger sister Jetsun Pema, her struggles, loss and success that earned her the epithet Amala or 'Mother'. Using rare footage from her historic visit to Tibet in 1980, the film also gives insight on the state of education inside Tibet. After her sister died, she took charge of the Nursery for Tibetan Refugee Children in a small town in northern India. Under her leadership, the nursery transformed into one of the most successful Tibetan refugee schools – the Tibetan Children's Village schools (TCV).
The 13th Tibet Film Festival in London started yesterday. They presented the UK PREMIERE of ALA CHANGSO which won the Grand Jury and Best Screenplay prizes at the 2018 Shanghai International Film Festival at Genesis Cinema.
"Watching Tibetan filmmaker Sonthar Gyal's film Ala Changso - meaning "drink my wine" in standard Tibetan - at Genesis Cinema as part of Tibet Film Festival. The festival continues tomorrow with much-acclaimed film Amala", tweeted Tenzin Kunga, Advocacy Officer at Free Tibet, London.
The Tibet Film Festival was founded in 2009, inspired by Dhondup Wangchen, a self-taught Tibetan filmmaker, who was imprisoned for his film 'Leaving Fear Behind'. This 2-day film festival takes place simultaneously in Dharamsala (India) and Zurich (Switzerland), showcases films made by Tibetans inside Tibet and in exile.
You can book the tickets here.
Edited & Collated by Team TRC