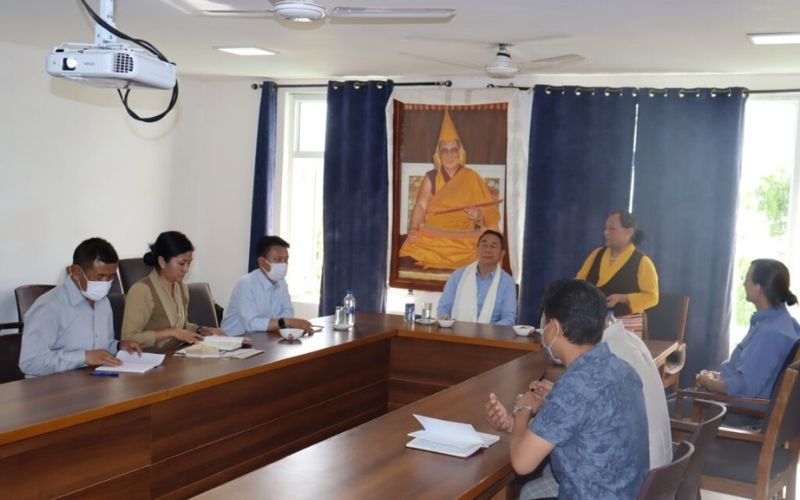 Tibet Fund Officials Visit CTA Home Department in Dharamshala
Dharamshala: In a bid to take stock of ongoing projects and to discuss future programs, the President and Vice President of US-based Tibet Fund, Mr. Kasur Lobsang Nyendak and Bob Ankerson respectively, visited the Home Department of the Central Tibetan Administration in Dharamshala.
The meeting was also attended by all the section heads of the department in the presence of Home Secretary Tsewang Dolma Shosur and Additional Secretary Dawa Tsultrim.
While thanking the Tibet Fund for its appreciation and support for the sustainability and development of the Tibetan settlements through various programs over the years, the Home Secretary also shed light on the organizational structure and operational programme of the department to the present delegates.
Both sides also brainstormed ideas and suggestions for achieving a higher effectiveness in the implementation of joint programs in the future.
(Information supplied by CTA's official website)
By Team TRC