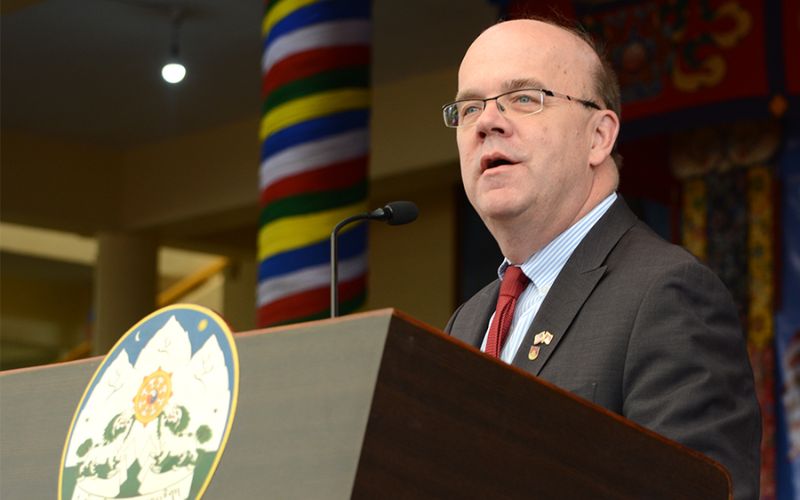 Tibet supporters to peacefully resolve Tibet issue at Lobby Day
(Source: ICT)
Over 100 Tibetan Americans and Tibet supporters will visit Washington, DC this week to meet with members of Congress and lobby for a bill that aims to peacefully resolve China's illegal occupation of Tibet, reported ICT.
Tibet Lobby Day will bring people from 23 states and the District of Columbia to the US Capitol on Sept. 22 and 23 for meetings with US Senators, Representatives and Congressional staff.
The event will focus on attracting new Congressional cosponsors and support for the Promoting a Resolution to the Tibet-China Conflict Act, a bipartisan bill that Reps. Jim McGovern, D-Mass., and Michael McCaul, R-Texas, introduced in the House this summer.
In a video to Lobby Day participants, McGovern said: "This important advocacy event, now in its 14th year, is an opportunity for you to tell your elected representatives in Congress that you want them to stand up for Tibet. We have seen real, concrete results from the power of citizen advocates to help the Tibetan people."
Tibet Lobby Day is a collaboration between the International Campaign for Tibet and other Tibet groups, including Students for a Free Tibet and Tibetan associations around the country. This year marks the first time the annual event will take place in person since 2019.
WATCH Rep. Jim McGovern's message to Tibet Lobby Day participants here.
Read the complete news here.
Edited & Collated by Team TRC