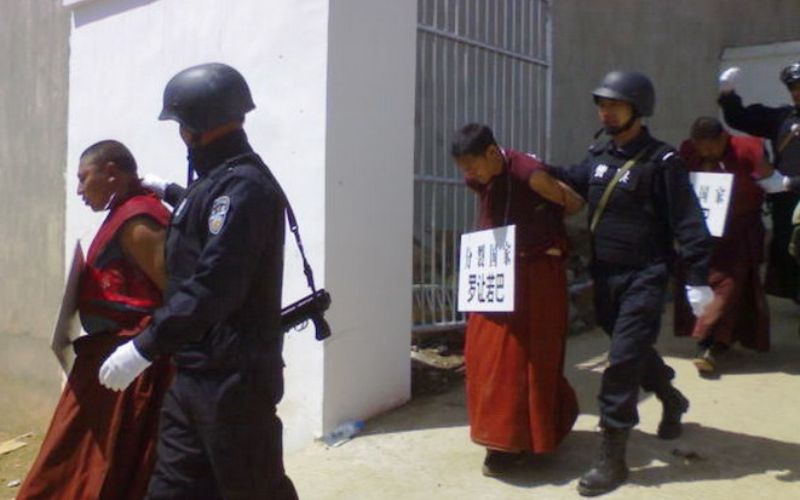 Tibetan arrested for social media post about Lhasa Lockdown, his whereabouts unknown over a month
Source: Tibet Watch
A Tibetan teacher named Gontse was arrested in Chongchi County by the police authorities on 14 August 2022 following his social media posts about the Covid-19 lockdown in the capital city of Lhasa.
Gontse aged in his 40s is a teacher at a Township-level school. He hails from Walshul Meruwa Township in Chongchi County, Ngawa Tibetan and Qiang Autonomous Prefecture in Kham, eastern Tibet.
His posts on WeChat and Weibo contained photos and videos about harsh conditions of Tibetans in Lhasa were facing under the lockdown. Despite the harsh restrictions on speaking out against the occupying Chinese government in Tibet, many Tibetans have used their online posts to describe as outrageous, with no medical supervision and stale food for those under quarantine.
Gontse's accounts on WeChat and Weibo have been locked since his detention. His current whereabouts remain unknown over one and half months since his arrest.
A reliable source informed Tibet Watch that no reason was given to Gontse's family at the time of his arrest. However, his family and friends believe his arrest to be related to his social media posts.
Edited & Collated by Team TRC