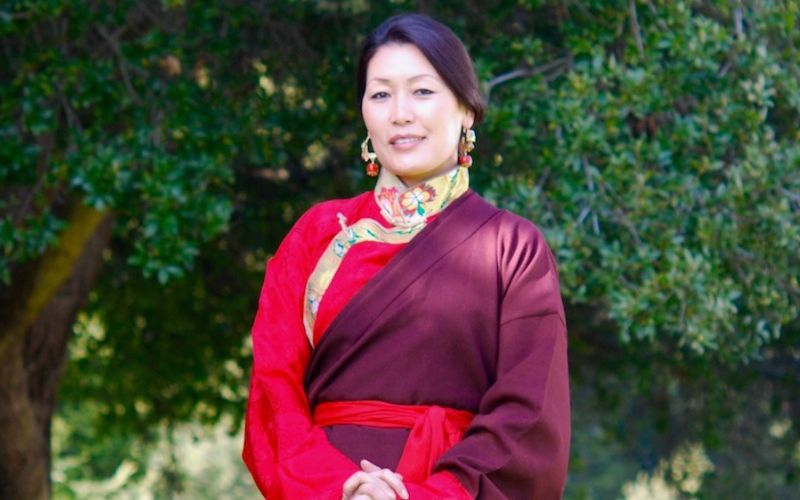 Tibetan Artist Tsering Wangmo Satho awarded US National Heritage Fellowship 2022
Dharamshala: The co-founder and artistic Director of Chaksam-pa, Tsering Wangmo Satho has been awarded the prestigious National Heritage Fellowship 2022 by the National Endowment of the Arts of USA.
The distinguished fellowships by NHF are the nation's highest honor in folk and traditional arts. "Each year since 1982, the program recognizes recipients' artistic excellence, lifetime achievement, and contributions to our nation's traditional arts heritage," the announcement said.
Project Manager with Chaksam-pa, Tenzin Dhonyo told Phayul, "This is a great and a unique honor for a Tibetan and is a testament to the richness and value of our culture." The organization was founded in 1989 by a group of former artists of Tibetan Institute of Performing Arts (TIPA) based in Dharamshala.
The group is set to organize a two-day Tibetan opera festival known in Tibetan as Ache Lhamo in the US from July 2-3. Around 30 Tibetan artists from North America would be performing two Tibetan opera classics, Choegyal Norsang and Ache Nangsa Woebum, during the two-day festival. "These honorees are not only sustaining the cultural history of their art form and of their community, they are also enriching our nation as a whole," NEA further said in the announcement on Tuesday.
Each fellowship includes a $25,000 award along with a feature in a documentary where "the homes and communities where the fellows live and work" will be showcased so as to provide a "connection to the distinct art forms and traditions these artists practice".
"An overriding goal of the project is to preserve traditional Tibetan cultural expressions in the face of political repression of the Tibetan people in their homeland, and the looming threat of cultural erasure," according to their objectives stated on the website of Hewlett's foundation. The Tibetan Opera group is one of the recipients of Hewlett 50 Arts Commissions 2022.
"Traditionally, performances would take place in the open air under a broad canopy and would include spoken as well as sung portions by actors and dancers dressed in sumptuous costumes and elaborate masks. In old Tibet, a performance could last several days and was greeted with eager anticipation by the populace," the press release said about the upcoming event, adding that the first ever opera festival in the US would be one of its kind.
Information supplied by Phayul
By Team TRC