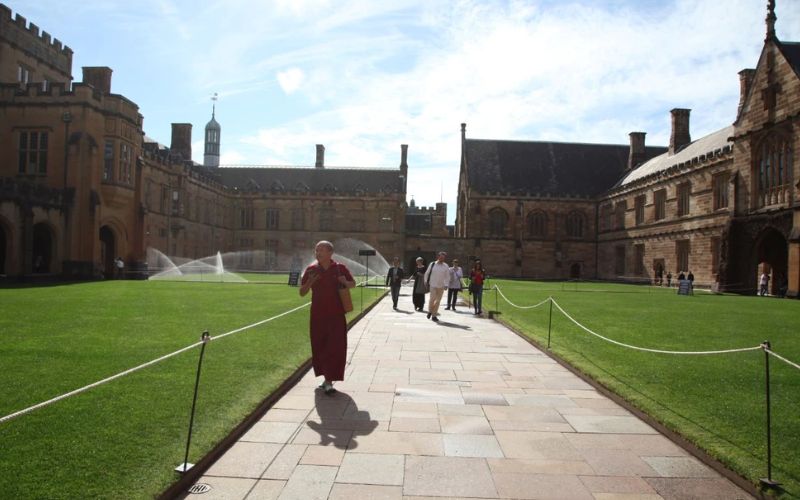 Tibetan Buddhist studies in Australia receives boost
Sydney : According to reports, a gift of $3.5 million from the Khyentse Foundation has guaranteed the future of Tibetan Buddhist Studies at the University of Sydney for the next 20 years, building on the success of previous philanthropic support.
"This far-sighted and deeply generous gift allows the University to firmly establish Tibetan Buddhist Studies in Australia through specialist teaching, postgraduate research, language training, and community outreach," said Dr Jim Rheingans, Khyentse Macready Senior Lecturer in Tibetan Buddhism in the School of Languages and Cultures.
"Tibetan Studies is a vast field of research and learning, where many textual sources, artefacts, and traditions remain unexplored. Understanding them is key to our knowledge of Buddhism and Asian and Himalayan histories. Language skills in Tibetan and Sanskrit are a vital element, especially since many texts on late Indian Buddhism are only available in Classical Tibetan translation." noted Dr Jim Rheingans.
He added that "Academic study of Tibetan Buddhism worldwide is not in its infancy anymore, but pioneering work still awaits the researcher, compared to other fields. Around 80 per cent of available textual sources in Tibetan languages have not yet been translated or studied, while an increasing amount is available digitally or in libraries. Also, the Tibetan traditions are very much alive today."
The $3.5 million donation from Khyentse Foundation (KF) provides the means to maintain academic staffing in Tibetan Buddhist Studies well into the future. Khyentse Foundation is a non-profit organization founded in 2001 by Dzongsar Khyentse Rinpoche to support all traditions of Buddhist study and practice.
According to Professor Yixu Lu, head of the School of Languages and Cultures, "Our school has a proud history of advancing the study of languages, literature, and cultures. This funding makes possible our ambition for Tibetan Buddhist Studies at the University to have international standing, to the benefit of the academic community, the Tibetan community, and the many people worldwide who are fascinated to learn more about both the origins and the lessons of Tibetan Buddhism."
Read the complete news here.
By Team TRC