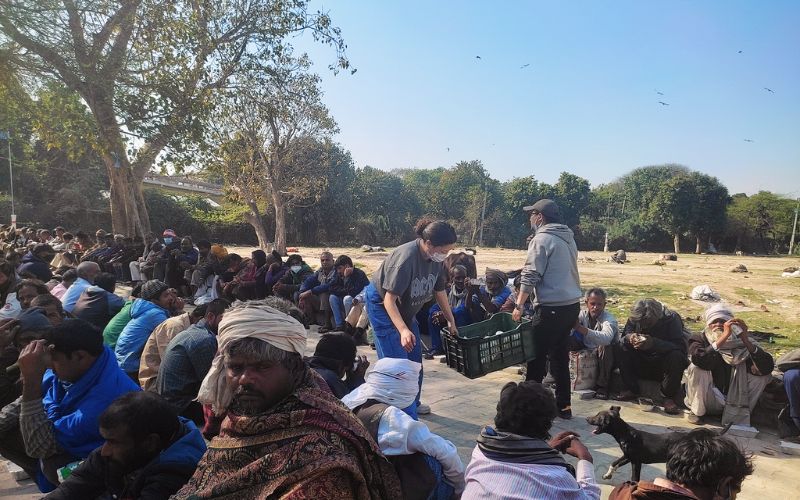 Tibetan Cancer Society Launches Meals for Invisible Food Drive During Saka Dawa
In a heartwarming initiative aimed at bringing compassion and kindness to underprivileged communities, the Tibetan Cancer Society has launched "Meals for Invisible" food drive. This community-led effort coincides with Saka Dawa, a significant month in the Tibetan Buddhist calendar that commemorates the birth, enlightenment, and parinirvana of Buddha.
The "Meals for Invisible" food drive seeks to provide nourishing meals to individuals who are often overlooked or marginalized by society. These "invisible" individuals include the elderly, homeless, and those with disabilities, who face significant challenges in accessing basic necessities such as food, shelter, and healthcare. With the ongoing economic inflation exacerbating their vulnerability, this initiative comes at a crucial time.
The Tibetan Cancer Society invites individuals and organizations to join hands in supporting this noble cause. Contributions can be made in the form of meals or funds, which will be used to provide sustenance to those in need. The donated food will be distributed to various shelters, community centers, and individuals throughout the month of Saka Dawa.
By participating in the "Meals for Invisible" food drive, supporters not only address the immediate needs of underprivileged communities but also embody the core principles of compassion and generosity that lie at the heart of Saka Dawa. This initiative serves as a reminder of the importance of extending kindness beyond immediate circles and reaching out to those who are often invisible in society.
In addition to providing essential nourishment, the "Meals for Invisible" food drive encourages individuals to engage in selfless service, a fundamental practice in Tibetan Buddhism. Through their participation, individuals have the opportunity to cultivate empathy and connection with their communities, deepening their understanding of the interdependence of all beings.
The Tibetan Cancer Society believes that the "Meals for Invisible" food drive is a remarkable endeavor that captures the essence of Saka Dawa. It calls upon individuals to demonstrate compassion and generosity while addressing the needs of marginalized communities. In these challenging times, it is crucial for society to come together and support those in need, fostering a more compassionate and equitable society for all.
They urges everyone to join in funding this meaningful initiative and making a positive impact on the lives of those who are often overlooked. Together, let us embrace the spirit of Saka Dawa and create a world where compassion and generosity reign supreme.
Edited and collated by Team TRC