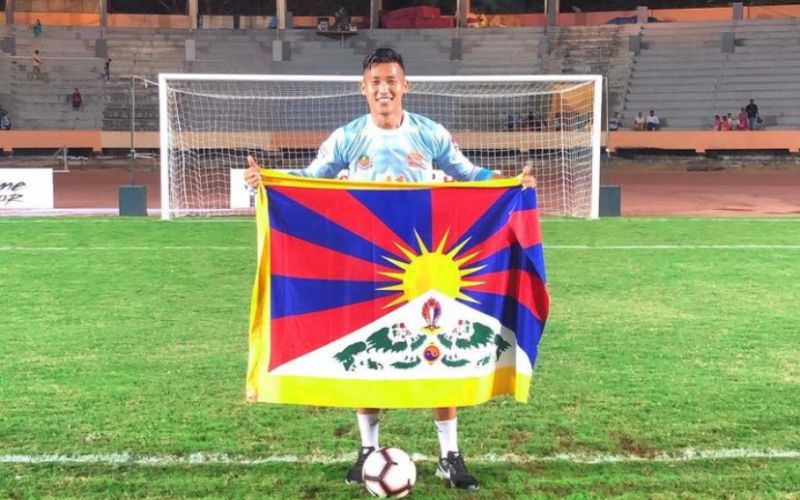 Tibetan footballer Samdup's SEED PROJECT aims to develop Tibetan children's footballing skills at grassroots level
Tenzin Samdup, a professional footballer and Tibetan in exile has initiated a SEED Project with the aim of growing and developing Tibetan children's footballing skills at the grassroots level. Samdup, in his Instagram video, stated that he wanted to establish a football academy and a small field for future Tibetan children for the sole purpose of assisting in the development of football players at the grassroots level.
He went on to say that Tibetans need a place where their future children can learn, develop, and thrive in order for them to be successful in sports. He claimed that this was his way of saying "thank you" to the community and the game that had given him so much.
He believes that neglecting the basics is where Tibetan football has been lagging and an initiative like SEED Project will help the kids get technical guidance and grow. The Project need major funding and Samdup has started a fund raising to achieve his goal of building a small artificial turf ground.
Tenzin Samdup is a professional footballer who plays for Mumbai Kenkre in the I-League as a goalkeeper. He was born on December 23, 1992, and he plays for the Tibet national team. He began his professional career playing football for the Tibetan settlement of Mundgod's Doeguling Youth Sports Association (DYSA).
Samdup regularly plays for Tibet's non-FIFA international football team, the Tibet national football team. He played for Tibet in one of the few tournaments the team has ever competed in, the 2018 CONIFA World Football Cup.
Prior to getting paperwork done for Chennai City in the Indian first class, upon a few fruitless preliminaries with different groups, he functioned as an English educator for monks.
In 2018, he signed for Chennai City FC in the Indian I-League,[5] where he made one league appearance before joining Real Kashmir.
He signed with Mumbai Kenkre on September 1, 2021, prior to the I-League Qualifiers. Despite missing out on I-League promotion, the team eventually took over for Chennai City because they didn't follow club licensing rules.
He made his debut for the club in the I-League on March 4, 2022, in a 1–1 draw against Real Kashmir, his former club. He was named the Hero of the Match for his outstanding performance against Rajasthan United on March 25, 2022, in a 0–0 draw.
If you would like to contribute, Click here.
Edited & Collated by Team TRC