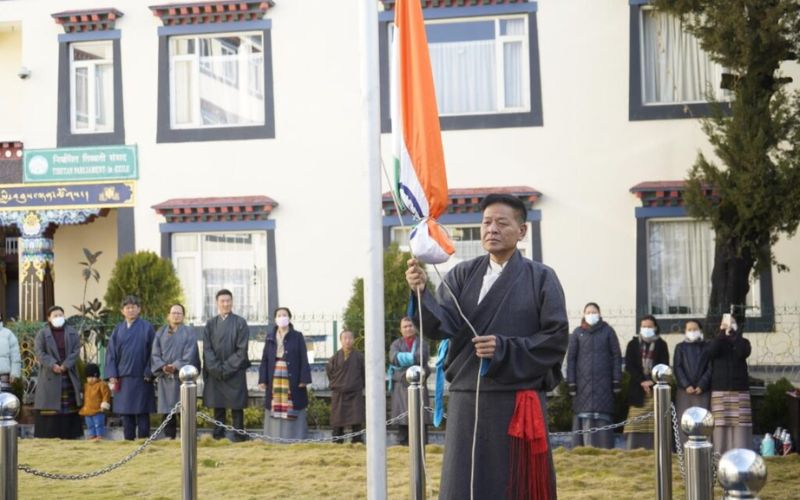 Tibetan Government in Exile's CTA commemorates India's 74th Republic Day
On January 26, the Tibetan government in exile's Central Tibetan Administration (CTA) held an official ceremony commemorating the 74th Republic Day. "We would not be where we are today without the help and support of the government and people of India," Sikyong Penpa Tsering said today on the occasion of India's 74th Republic Day.
Political leader Sikyong and CTA president Penpa Tsering unfurled the Indian national flag at the Tibetan government in exile's headquarters in Dharamshala.
They expressed deep gratitude and respect to the Indian people and government. Tibetan ministers and members of the Tibetan parliament in exile were also present.
"Two important official celebrations that we celebrate along with the government of India and the people of India are Indian Independence Day and Republic Day," CTA president Penpa Tsering said. This function is attended by all senior leaders of the Central Tibetan Administration, the three pillars of democracy, and all senior civil servants over the course of two days."
The Tibetan people, both in and outside Tibet, look to the CTA as their sole and legitimate representative. This and the administration's commitment to truth, non-violence and genuine democracy as its inviolable principles mean that it is now being recognised increasingly by parliaments and general public round the world as the legitimate and true representative of the Tibetan people.
Edited & Collated by Team TRC