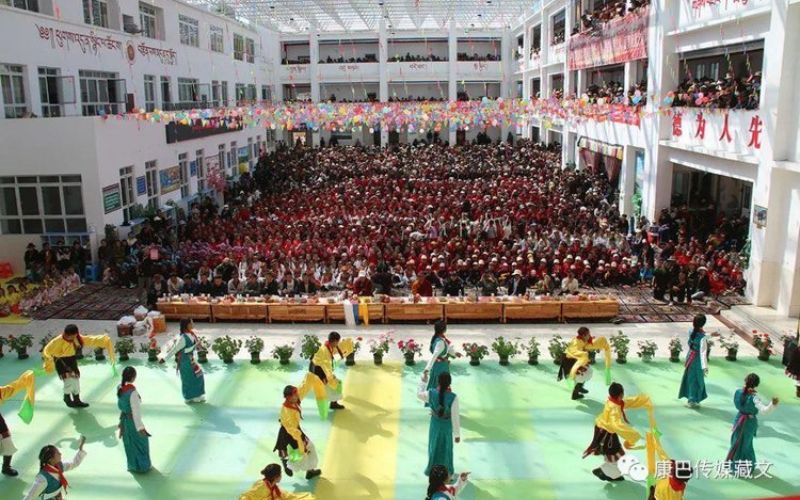 Tibetan Language Classes Banned in Kardze, Leaving Tibetan Teachers and Students in Limbo
The Bureau of Education of Kardze Tibetan Autonomous Prefecture issued a notification in early September this year forbidding Tibetan language classes from primary to high secondary schools in the prefecture, reported Tibet Watch.
This decision comes as a follow-up to a previous notice, released in March, which had already prohibited Tibetan language classes in middle schools throughout Kardze. The new notification extends the ban to cover all levels of education.
The ban on Tibetan language classes has had far-reaching consequences, particularly for Tibetan teachers in the region. Those proficient in Mandarin have been reassigned to teach classes in Chinese, effectively ending their careers as Tibetan language instructors.
Meanwhile, teachers without Chinese language skills have been left marginalized and unemployed, forcing them to seek teaching opportunities in neighboring Ngaba County. Some have even contemplated starting small businesses as a means of livelihood.
The most immediate impact is on the students. Those who are graduating this school year will be compelled to take their final examinations at Ngaba Nationality Senior High School, located in the neighboring Ngaba Tibetan and Qiang Autonomous Prefecture. This marks the end of an era, as they will be the last batch of graduates who have ever had the opportunity to study Tibetan language in schools within Kardze.
This move has sparked widespread concerns among Tibetan communities, both locally and internationally, who see the ban on Tibetan language education as a significant erosion of Tibetan culture and heritage. it not only threatens the preservation of the Tibetan language but also infringes upon the educational and cultural rights of Tibetan students.
Edited and collated by Team TRC