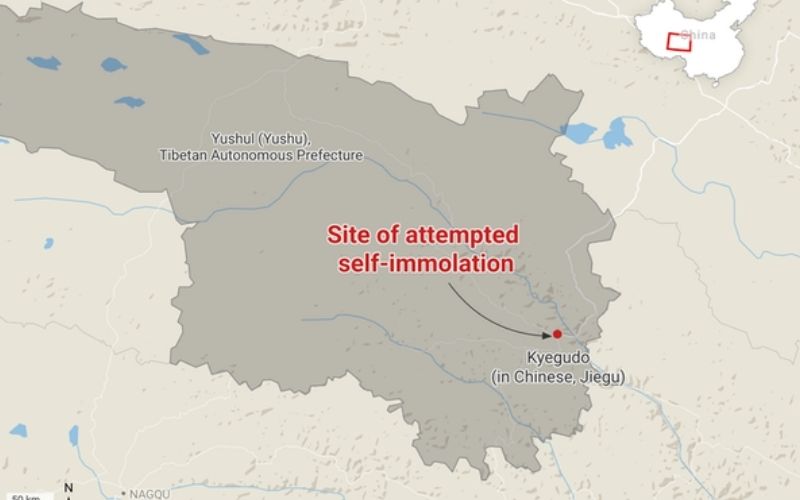 Tibetan Man Tsering Samdup self-immolates in Front of Police Station Near a Monastery in Qinghai
A Tibetan man self-immolated here on Wednesday in the Yushul Tibetan Autonomous Prefecture, taking the total number of self-immolators since 2009 to 159. The fate of the Tibetan man is still unknown since the Chinese authorities are not allowing anyone to meet or enquire about the self-immolator.
The man was identified as Tsering Samdup, even though official accounts are yet to confirm his identity, who self-immolated in front of a Chinese police station near a monastery in Qinghai here on Wednesday. A source told RFA that the man was very well-educated and was taken away immediately by the Chinese authorities.
The last known self-immolation took place in February this year when singer Tsewang Norbu self-immolated in front of the iconic Potala Palace in Lhasa.
China continues to maintain a tight grip on Tibetans by subjecting them to a wide range of Sinicization tactics, surveillance and an overall suppression of their basic human rights.
(Information supplied by Radio Free Asia & Tibet.net)
By Team TRC