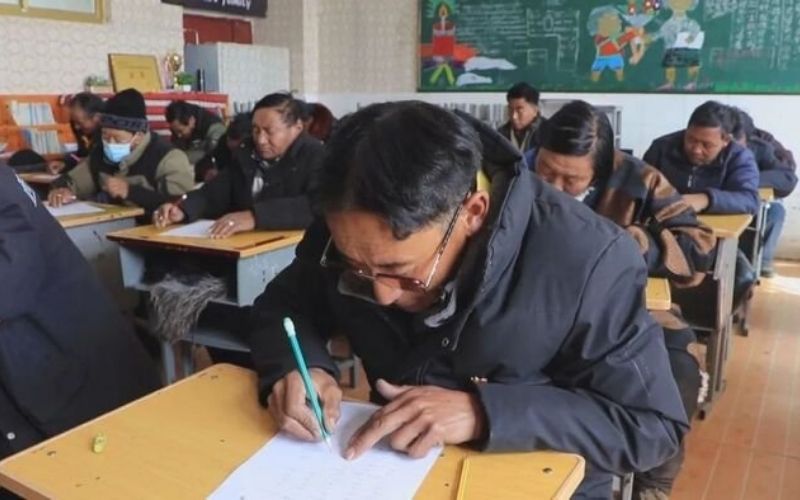 Tibetan parents being forced to attend Chinese language workshops: Tibet Watch
Lhasa: According to research by Tibet Watch, from February to March this year, at least 16 compulsory workshops for parents were held in a secondary school in Golog Tibetan Autonomous Prefecture, with local officials also required to attend. The Chinese government. In its campaign to push Mandarin Chinese as the main spoken and written language for Tibetans has started giving parents the responsibility for teaching their children.
Tibet Watch reported that a similar workshop was also held in Nyima County, in the so-called Tibet Autonomous Region. It quoted a news article published on 12 March on Nyima County WeChat Platform, managed by the local authorities, which said the county authorities held a meeting for its local officials, Party members and local Tibetans on "learning national common language workshop and test". The report says that as well as language lessons those attending were told about Xi Jinping's vision for China and that they were encouraged to spread everything that they had learned when they went back to their villages.
Chinese authorities are pushing for Sinicization of Tibetan education and culture. Tibetan children are being sent to PLA camps and colonial boarding schools where they are subjected to propaganda lessons and military and language training.
(Information supplied by Tibet Watch)
By Team TRC