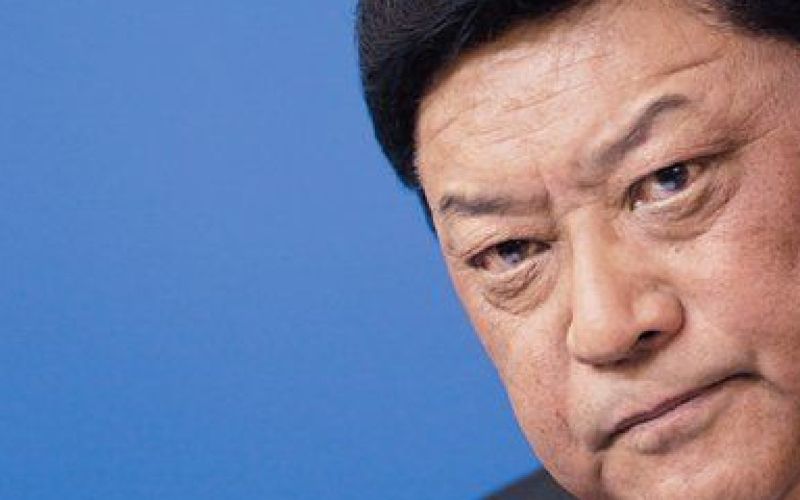 Tibetans dismiss appointment of Padma Choling as head of Human Rights Group as farcical
Chinese media reports have suggested that Padma Choling, vice-chairman of the Standing Committee of the National People's Congress, China's top legislature, has been elected as the new president of the China Society for Human Rights Studies on Tuesday at the first meeting of its fifth National Council in Beijing.
According to the report, about 200 members attended the meeting, during which they deliberated and adopted the work report of the society's fourth national council, revised its regulations and elected the members of the fifth national council, standing council and leading bodies. Jiang Jianguo, a member of the Chinese People's Political Consultative Conference National Committee and deputy director of the National Ethnic and Religious Committee under the CPPCC National Committee, was elected as the society's executive vice-president.
Padma Choling is a Chinese politician of Tibetan ethnicity. He was the eighth chairman of the Tibet Autonomous Region (TAR), but in January 2013, was replaced by his deputy Losang Jamcan. Later he served as the Tibet Autonomous Region People's Congress. He is one of few token Tibetans in Beijing.
He had earlier rebuffed any suggestion that a compromise could be reached between China and the Dalai Lama as proposed by the founder of Tibet's Communist Party, Bapa Phuntso Wangye. "There is no change in our thinking on the Dalai Lama problem, and we cannot make any change on that thinking", he had remarked.
Tibetan organisations have dismissed the appointment as a farcical act. "What a farce to have a Tibetan lead one of #China's human rights organizations when China denies Tibetans human rights! This is why we must pass legislation to #ResolveTibet", tweeted International Campaign for Tibet.
"Could this be a way for #PemaThinley to avoid travel bans, possibly relating to #Reciprocal #Access to #Tibet ? #PadmaCholing", tweeted Bhuchung K. Tsering of ICT.
By Team TRC