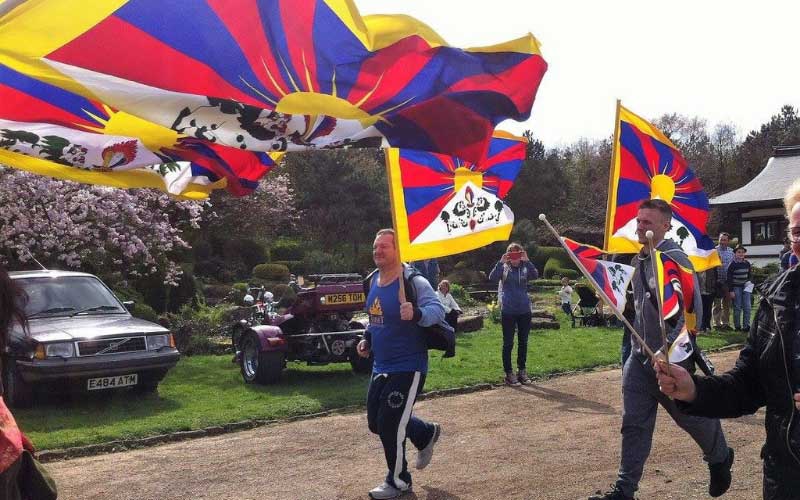 Tibetans in UK to organize Tibetan Flag Raising and Flag Run on April 24
Milton Keynes: Tibetan community in United Kingdom are coming together here at Nipponzan Myohoji Buddhist Temple for a unique celebration of the Tibetan flag on April 24th. The event aims to demonstrate solidarity with Tibetans in Tibet who cannot even possess an image of their flag on a mobile phone without risk of arrest and imprisonment. The Mayor of Milton Keynes will raise the Tibetan flag and a Flag Run will be organized thereafter.
The event will also inform the public about Panchen Rinpoche's upcoming birthday and anniversary of his enforced disappearance. April 25th will mark the 33rd birthday of H.H. the 11th Panchen Lama, who was abducted by the Chinese authorities when he was just 6 years old and he hasn't appeared in public yet.
The raising of the flag will be preceded by a short ceremony with music, chanting and speeches, and followed by the flag run/ walk.
More details here.
By Team TRC
(Information supplied by Twitter)