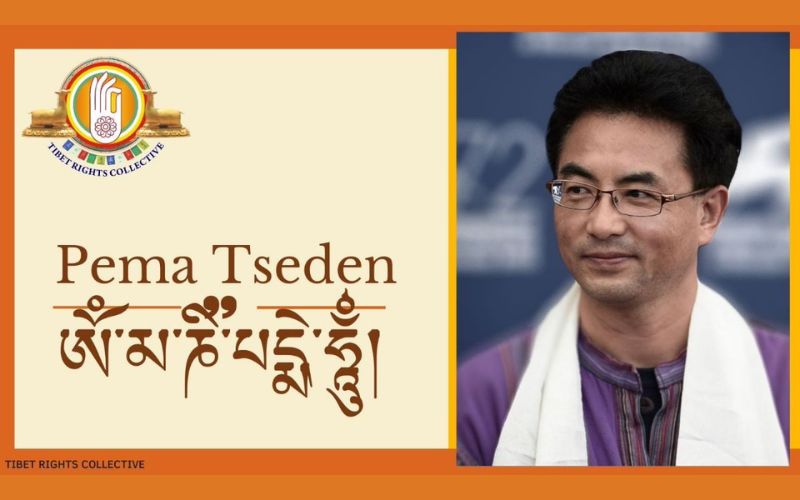 Tibetans Mourn Loss of Pioneer Film Director Pema Tseden
Internationally acclaimed Tibetan filmmaker Pema Tseden passed away on May 8th, 2023, at the age of 53. Tseden was widely regarded as one of the most important Tibetan filmmakers of his generation and was known for his insightful and thought-provoking films that explored themes such as Tibetan identity, culture, and modernity.
Tseden's death was confirmed by his family and colleagues, who described him as a "visionary" and a "pioneering figure" in Tibetan cinema. He had been hospitalized for several weeks due to health complications, but the cause of his death has not been officially announced.
Tseden's films, including "Tharlo," "Old Dog," and "Jinpa," have been widely acclaimed and screened at major film festivals around the world. They have also been praised for their exploration of contemporary Tibetan life and their nuanced portrayals of the challenges faced by the Tibetan people.
Tseden's passing has been mourned by the Tibetan community and the international film community, with many paying tribute to his legacy and the impact he had on the world of cinema. His films will continue to be celebrated and studied as a testament to his talent and his commitment to telling the stories of the Tibetan people.
"Absolutely devastated to hear about the death of PemaTseden, Tibetan writer and pioneering filmmaker who spearheaded the new Tibetan cinema inside Tibet against all odds. Our heartfelt condolences to his family", tweeted Tibetan Filmmaker Tenzing Sonam.
"Tragic news that the Tibetan filmmaker Pema Tseden has died at just 53 years old. He gave his first ever interview to a Western media outlet to me back in 2009. His films were so simple, yet so layered", tweeted Louisa Lim, Author of Stella-shortlisted Indelible City.
"A monumental loss. Just spoke w someone who knew him well & does not believe the official story because almost no Tibetan trusts China's version of any event, let alone on the death of a giant like Pema Tseden who achieved global critical acclaim for telling true Tibetan stories", tweeted Tibetan activist Lhadon.
Tseden was also known for his advocacy for Tibetan rights and his support for Tibetan culture and language. He was a strong voice for the Tibetan community and used his platform to raise awareness about the challenges faced by Tibetans under Chinese rule.
The cause of Tseden's death has not been officially confirmed, but some reports suggest that he had been battling a serious illness for some time. His passing comes as a great loss to the world of Tibetan cinema and culture, and his legacy will continue to inspire and impact generations to come.
Edited and collated by Team TRC