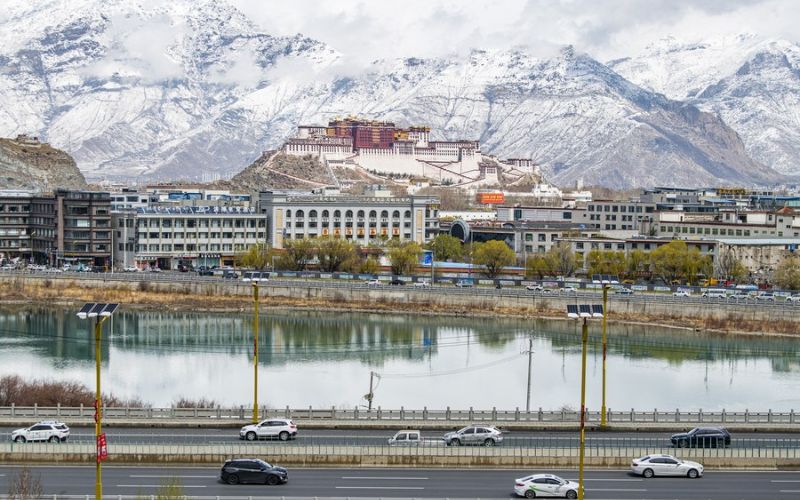 Tibet`s Investment claims Mask a Darker Reality
Despite recent reports of increased investment in Tibet, concerns are rising about the true motivations behind China's push for economic development in Tibet. While the official statement touts a surge in investment projects and improved business conditions, However, these developments are being used to exert control over the region and undermine Tibetan autonomy.
From January to July, southwest China's Tibet Autonomous Region claimed to have signed 740 investment projects worth 34.32 billion yuan (about 4.76 billion U.S. dollars). However, these projects are being used to advance the Chinese government's political agenda rather than benefiting the Tibetan people.
Tibet's fixed asset investment reportedly reached nearly 19.72 billion yuan in the first seven months of this year. While this has provided employment for some Tibetans, concerns exist that these jobs may not reflect the true interests and aspirations of the local population.
The Chinese government's move to offer reduced enterprise income tax rates for businesses investing in Tibet has raised suspicions about their true intentions. These policies are designed to attract Chinese companies and settlers to the region, potentially altering Tibet's demographics and cultural identity.
Tibet's investment claims may not reflect the reality on the ground. International investors should approach these reports with caution and consider the broader political and human rights context in Tibet before engaging in business ventures in the region.
Furthermore, the establishment of an 11 billion yuan investment fund for specific industries has led some to believe that the Chinese government aims to control and dictate the economic activities in Tibet, potentially sidelining traditional Tibetan industries and practices.
As Tibet continues to attract investment, international observers and human rights advocates are closely monitoring the situation, expressing concerns about the implications for the region's autonomy and Tibetan culture. Many call for greater transparency and inclusion of Tibetan voices in the development process to ensure that economic growth benefits the Tibetan people rather than serving as a tool for control.
Edited and collated by Team TRC