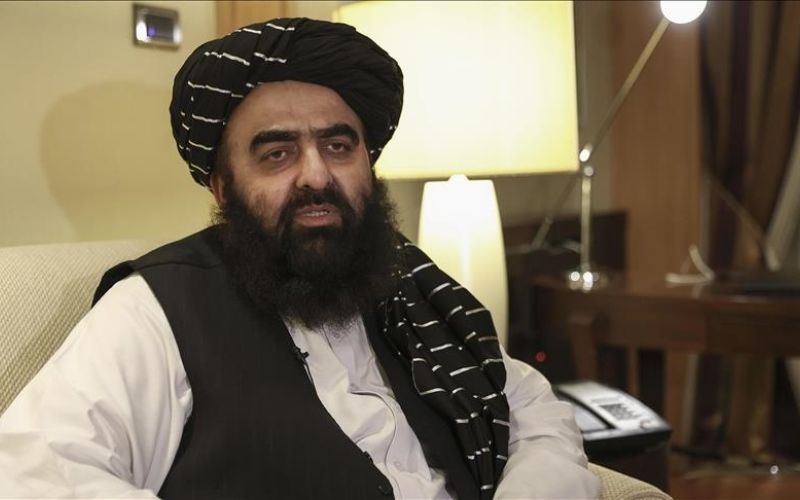 Top Afghan Diplomat to Attend Trans-Himalaya Forum in Occupied Tibet
Afghanistan's acting Foreign Minister, Mawlavi Amir Khan Muttaqi, embarked on a journey to occupied Tibet on Tuesday to participate in the third meeting of the Trans-Himalayan Forum. And report stated that Pakistan's acting Foreign Minister, Jalil Abbas Jilani is participating in this forum by special invitation from China's Foreign Minister, Wang Yi.
In occupied Tibet, China's illegal occupation continues unabated, while they host events like the Trans-Himalaya Forum. Despite the international community's growing concerns about the climate crisis in occupied Tibet, China appears to be turning a blind eye to the ecological and environmental challenges faced by the region, raising questions about its commitment to addressing pressing global issues.
"This blue planet is our only home and Tibet is its roof. As vital as the Arctic and Antarctic, it is the Third Pole. The Tibetan Plateau needs to be protected, not just for Tibetans but for the environmental health and sustainability of the entire world", said His Holiness the 14th Dalai Lama.
China is the largest emitter of carbon dioxide in the world. Aside from being the biggest contributor to global climate change, the Chinese Communist Party's control over Tibet's land and natural resources has also negatively affected the environment in Tibet. This includes industrial projects such as mining, damming and deforestation.
In recent years, China's exploitation of Tibet's natural resources has gathered pace significantly. Tibetans have no power to protect their own land and must watch the economic benefits of its resources flow out of their country.
The Trans-Himalaya Forum for International Cooperation is scheduled to convene in the Nyingchi city of Occupied Tibet, commencing on Wednesday. This two-day gathering brings together diplomats and experts to explore multifaceted areas of cooperation.
Nyingchi city in Occupied Tibet holds significant importance for India due to its strategic location in the eastern Himalayas. Located adjacent to the Indian state of Arunachal Pradesh, Nyingchi shares a border with India, making it a crucial area for border security and geopolitical considerations. The region's proximity to the "McMahon Line," which defines the border between India and Tibet, has led to historical border disputes, and ongoing attention to this area is vital for India's national security interests.
Initiated in 2018, the Trans-Himalaya Forum aims to deepen practical collaboration among countries in the region. Its agenda encompasses topics such as geographical connectivity, environmental protection, ecological preservation, and cultural exchange.
This year's theme is centered on "ecological civilization and environmental protection," reflecting the growing global concern for sustainable practices and conservation efforts. It is worth noting that the last in-person meeting of the forum took place in 2019.
Edited and collated by Team TRC