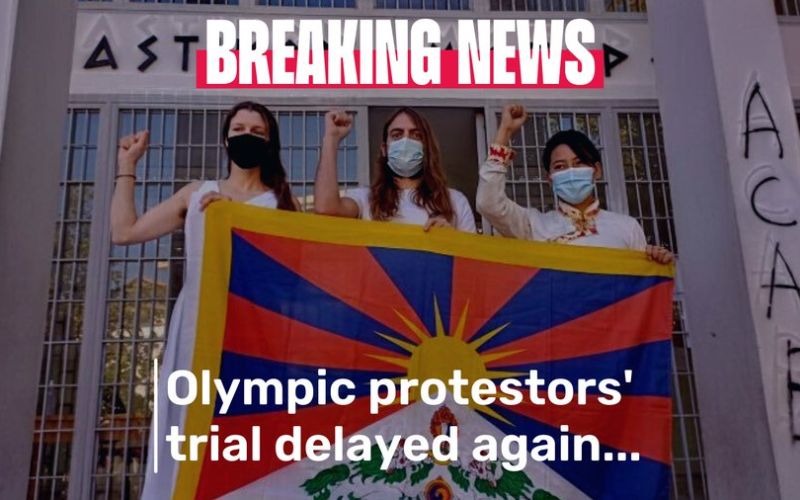 Trial over Olympic protest postponed once more to prevent China from being embarrassed
Source: Free Tibet
The trial of Chemi, Jason, and Fern, Olympic torch protesters, has been postponed once more until November 2023, reported Free Tibet. Jason of Free Tibet was one of three activists who were detained in October 2021 for disrupting the lighting of the Olympic Flame in Beijing in 2022.
"Despite their history of violating human rights against oppressed groups like Tibetans, Uighurs, Hongkongers, and others, they were demonstrating against the hypocrisy of Beijing hosting the Winter Olympics. We continue to see organizations like the Olympic and FIFA allow governments and nations to host major sporting events", tweeted Free Tibet.
Jason was one of three activists who waved signs including a Tibetan flag and banners reading "No Genocide games" during the event. This attempt at sportswashing must stop immediately. We need to support those who are resisting.
Edited & Collated by Team TRC