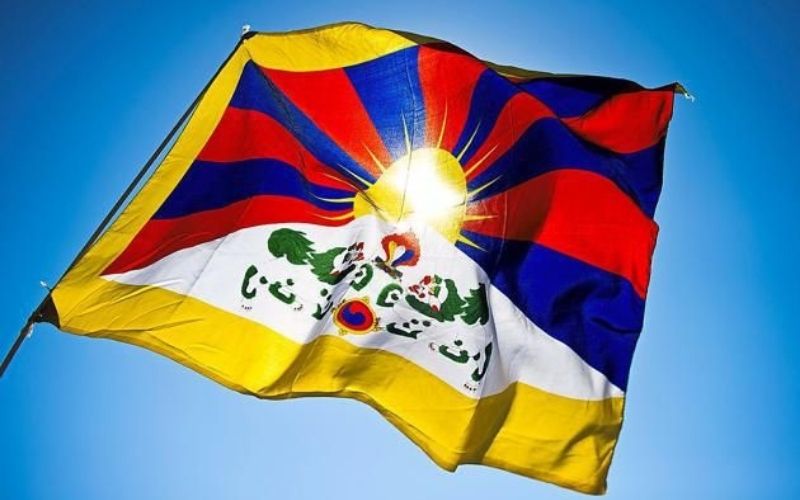 Twitter Users Greet Elon Musk with a Demand for Tibetan Flag Emoji
The demand for a Tibetan flag emoji in social media has gathered momentum after Elon Musk's announcement of Twitter takeover.
"@elonmusk, Could we have Tibet-flag emoji on @Twitter please?", tweeted twitter user Tenam.
A group of Tibetan activists had launched an #InsertTibetanFlagEmoji Campaign in 2018 to make the Tibetan flag emoji a reality. They had petitioned the Unicode Consortium, the standards committee that decides which emoji become real digital icons. However, Unicode has neither accepted nor rejected the Tibetan flag emoji proposal. Instead, they placed the responsibility on their member tech companies - including Apple, Google, Facebook and Twitter - to decide the fate of the Tibetan flag emoji. Unicode, in a statement released in March 2022 mentioned that it won't be adding more flag emojis anytime soon. It said "the inclusion of new flags will always continue to emphasise the exclusion of others" and is therefore, a cause for trouble. Flags are "by far" the least-used emoji, added the consortium.
Tibet Rights Collective had also launched a Tibetan Flag Emoji Campaign to ensure that in the digital age, Tibetan culture & identity are not forgotten, which was well received by the followers.
Tibetan flag, also known as the "snow lion flag", has a magnificent snow-clad mountain at the centre, which represents "the great nation of Tibet, widely known as the Land Surrounded by Snow Mountains" and six red bands that stand for the original ancestors of the Tibetan people. The sun represents the equal enjoyment of freedom, spiritual and material happiness and prosperity by all beings in the land of Tibet, the snow lions represent the country's victorious accomplishment of a unified spiritual and secular life and the yellow border symbolizes the teachings of the Buddha.
The flag symbolizes the collective aspirations of the Tibetan community and the absence of the flag emoji is denying a population the chance to express themselves online.
(Information supplied by Tibet.net and Twitter)
By Team TRC