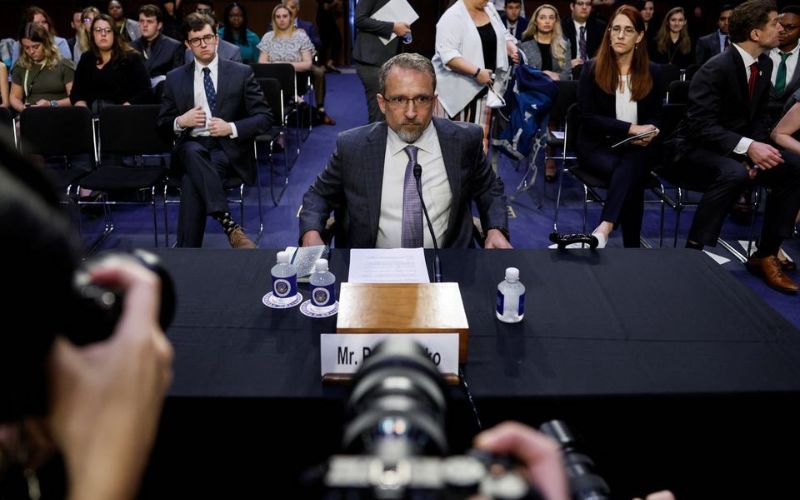 Twitter whistleblower alleges at least one Chinese spy is at the company
Dharamshala: According to Phayul, a whistle-blower named Peiter "Mudge" Zatko, a famed hacker who served as Twitter's head of security, testified before the Senate Judiciary Committee on Tuesday and said that the Twitter's employees were concerned that the Chinese government would be able to collect data on company's users. The whistle-blower, who worked with Twitter until he was fired in January, raised new concerns about foreign meddling at one of the most influential social media platforms.
Twitter had previously been criticized for negligent security in 2020 when young hackers seized control of high-profile accounts, including the profile of the then US President Barack Obama. The testimony on Tuesday revealed that Twitter's lax security could be far more serious, alleging that the company was informed of agents from the Chinese government at the firm. The allegations of a Chinese agent could pose a serious backlash to the company, as Zatko added that some team members were concerned about doing business with China as claims were made that the company only wanted to maximize the advertising revenue opportunity from Chinese advertisers.
"This was a big internal conundrum," Zatko said, adding that Twitter was reluctant to turn away from the Chinese market for advertisement revenue. "In a nutshell, if we were already in bed, it would be problematic if we lost that revenue stream," he further divulged. A week before Zatko was fired, he learned that the FBI had informed the company that an agent from China's main espionage agency, Ministry of State Security, was on a payroll at Twitter.
Zatko's whistle-blower complaint contained over two pages of links to supporting documents, such as emails between Zatko and Parag Agrawal and an assessment of several misinformation and disinformation on Twitter. The number of documents was limited compared with those provided by Facebook whistle-blower Frances Haugen, who released thousands of pages of internal material.
By Team TRC