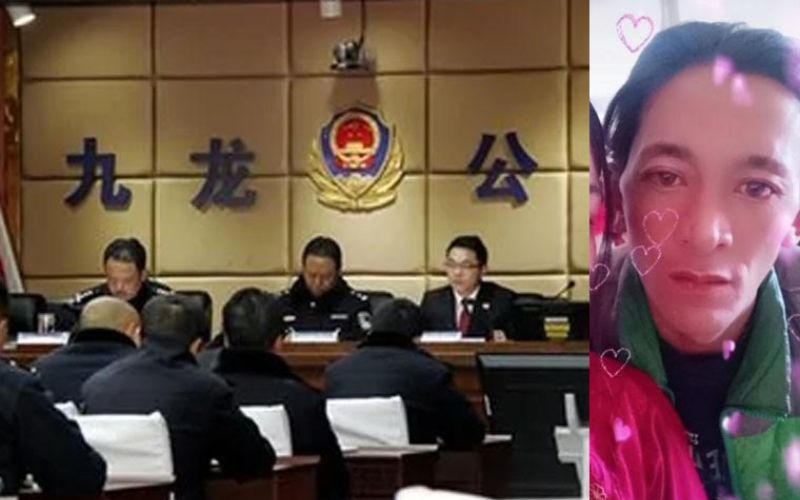 Two Tibetans beaten to death by Chinese Police in Kham Karze
Source: Tibet Times
Dharamshala: The Chinese authorities on 28 September 2022 beat a Tibetan man to death after he was arrested for allegedly visiting and providing food and edibles to an old age home in Dartsedo (Ch: Kangding) County in Kham Karze (Ganzi), incorporated into Sichuan Province, reported Tibet Times. The Chinese police reportedly severely beat the man, resulting in his death the following day.
This happens in the early morning hours of 27 September 2022, Ngodup Tsering was suddenly arrested by a few police officials after returning from an old age home. For hours, he was beaten and interrogated at the local police station, according to the Tibet Times report.
Ngodup's visit to the old age home and his provision of food and supplies to the elders have been seen by the police as a slight against government officials responsible for looking after the elderly. Moreover, the police derided Ngodup and claimed that since the government officials "regularly provide food and other necessities to the elders", an "outsider" has no need to help. Accused of having exhibited "improper facial expressions," the authorities further punished him, rendering him unable to stand. In the police station, he died the following morning.
In the Tibet Times report, there is no further information as to whether Ngodup's body has been handed over to the family following his passing. Ngodup Tsering drove a taxi for a living to support his family, including a 78-year-old mother Lhakyi, his wife Yutso and two children.
Edited & Collated by Team TRC