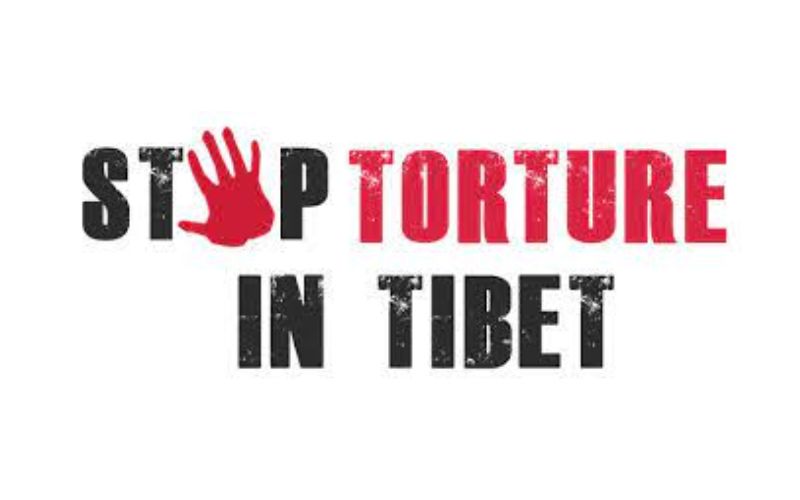 UN Day in Support of Victims of Torture : Tibetan political prisoners continue to be tortured in Chinese Jails
New Delhi : On 12 December 1997, by resolution 52/149, the UN General Assembly proclaimed 26 June the United Nations International Day in Support of Victims of Torture, with a view to the total eradication of torture and the effective functioning of the Convention against Torture and Other Cruel, Inhuman or Degrading Treatment or Punishment. 26 June is an opportunity to call on all stakeholders including UN Member States, civil society and individuals everywhere to unite in support of the hundreds of thousands of people around the world who have been victims of torture and those who are still tortured today. Tibetans are one section of global population who are being subjected to torture and gross human rights abuses, that too, within their own homeland, which was occupied by China unlawfully in 1959.
According to Tibetan-government-in-exile, in Tibet, the Chinese government continues to torture and ill-treat Tibetans accusing them of having endangered "national security" or "incited separatism" within the community. The prevalence of inhumane torture in prisons, detention centres and police stations in Tibet has resulted in not only the deaths of Tibetans, but also the encouragement of a practice that will likely be passed on through successive generations till Tibet completely succumbs to Chinese rule. In a statement that called for an end to the horrific torture of Tibetan prisoners, it added that there are at least 50 known cases of torture-related deaths of Tibetans inside Tibet since the 2008 nationwide uprising against the Chinese rule. Nevertheless, given the Chinese government's high restrictions on information flowing from inside Tibet, the actual figure would probably be much higher.
Dharamshala based Tibetan Centre for Human Rights and Democracy also expressed their solidarity with all political prisoners around the world particularly Tibetan political prisoners and their relatives who have suffered and continue to suffer the brutal effects of excessive and inhumane torture and abuse perpetrated by the government of the People's Republic of China. In a statement, the organisation called upon the PRC government to obey the obligations to take effective measures to prevent torture and prosecute torturers as party to the Convention against Torture and Other Cruel, Inhuman or Degrading Treatment or Punishment. They have also launched a new campaign, #UNFORGOTTEN campaign, that features stories of Tibetan political prisoners via video testimonies and other visuals for the next 10 days.
We, at Tibet Rights Collective, join the call to stop the torture of Tibetan political prisoners and lay men within Tibet by PRC and also call upon the international community to hold China accountable for the crimes it is committing within Tibet.
By Team TRC