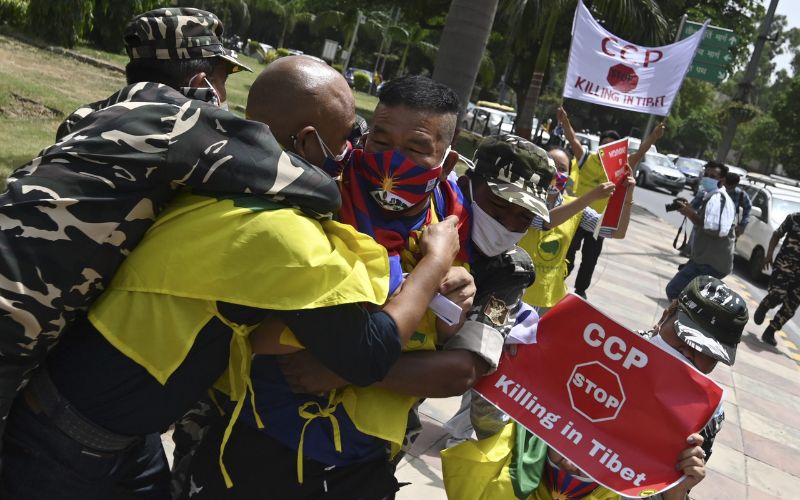 UN Experts demand China Transparency on Nine Imprisoned Tibetan Environmental Activists
The United Nations experts have called on the Chinese government to provide clarifications concerning the fate and well-being of nine Tibetan environmental human rights defenders currently serving prison sentences ranging from seven to eleven years. These activists were imprisoned between 2010 and 2019 due to their peaceful efforts aimed at safeguarding the delicate ecological balance of the region.
The UN experts expressed concerns about the lack of transparency and information from Chinese authorities, suggesting that their silence might be an intentional effort to obscure the plight of these defenders and prevent global awareness of their ongoing isolation and incarceration. This lack of communication has also left their families in the dark about their conditions and whereabouts.
The imprisoned environmental human rights defenders, namely Anya Sengdra, Dorjee Daktal, Kelsang Choklang, Dhongye, Rinchen Namdol, Tsultrim Gonpo, Jangchup Ngodup, Sogru Abhu, and Namsey, were arrested following their protests against illicit mining activities in sacred mountain areas and the exposure of the illegal hunting of endangered species in Qinghai Province, Sichuan Province, and the Tibetan Autonomous Province.
The circumstances surrounding their arrests, trials, and sentencing remain shrouded in mystery, with limited available information. The experts noted that, in cases where details were available, the activists received prison sentences ranging from seven to eleven years. Concerns were raised regarding access to legal representation and medical care during their detention, though the extent of these privileges remains uncertain.
Of particular concern is the undisclosed length of sentences for six of the defenders - Dhongye, Rinchen Namdol, Tsultrim Gonpo, Jangchup Ngodup, Sogru Abhu, and Namsey. Their current whereabouts and the conditions under which they are being held also remain unclear.
The UN experts urgently called upon the Chinese government to reveal the reasons for their detention, their locations, health statuses, and to ensure they receive appropriate medical care. Additionally, the experts emphasized the importance of granting families access to visit their imprisoned loved ones.
Highlighting the global recognition of the right to a clean, healthy, and sustainable environment by the Human Rights Council and the General Assembly, the experts urged China to align its actions with its commitments to address climate change. They called for the immediate release of all nine activists and a cessation of the persecution of environmental human rights defenders.
Edited and collated by Team TRC