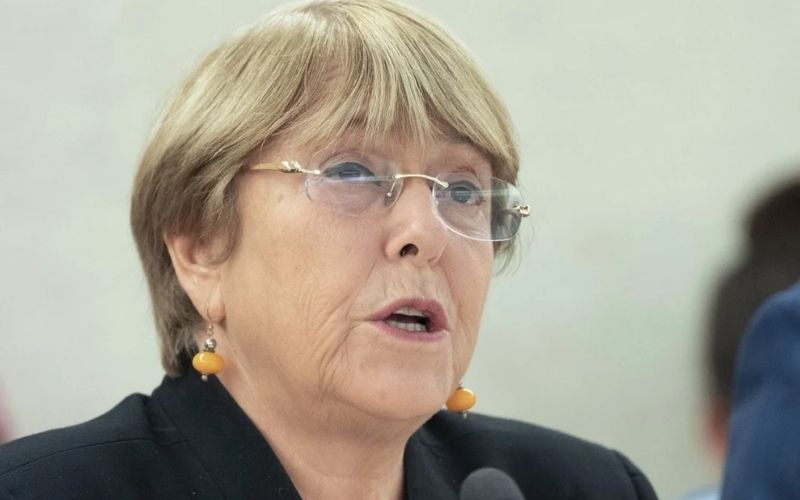 UN human rights chief Michelle Bachelet's China visit confirmed, including Xinjiang But Tibet is excluded
The UN human rights chief will imminently visit China for "six to seven days", with her Geneva office confirming the trip after years of negotiations.
Michelle Bachelet's trip will include a visit to Xinjiang, the far western region where the Chinese government has been accused of widespread persecution of Uyghurs and other ethnic Muslims but Tibet is excluded from it. While a spokeswoman in the office said no exact date had been officially confirmed, Bloomberg earlier reported that it will take place next week.
UN human rights spokeswoman Elizabeth Throssell told the South China Morning Post the trip will last for six to seven days. "The government of China has special arrangements for high-level visits by foreign dignitaries, so the high commissioner will not be required to undergo quarantine," she said.
"The high commissioner will visit Xinjiang and will meet with senior government officials," she added. Chinese foreign ministry spokesman Wang Wenbin on Wednesday, 18 May 2022, said that "China welcomes Ms. Bachelet … to visit China and Xinjiang in May. We will release relevant news in due course".
Bachelet had been negotiating with Beijing since September 2018 for a visit to Xinjiang, where some 1 million mainly Uyghur Muslims is alleged to have been held in mass detention camps. China rejects all such claims and calls them politically motivated.
More details here.
(Information supplied by Tibet.net)
By Team TRC