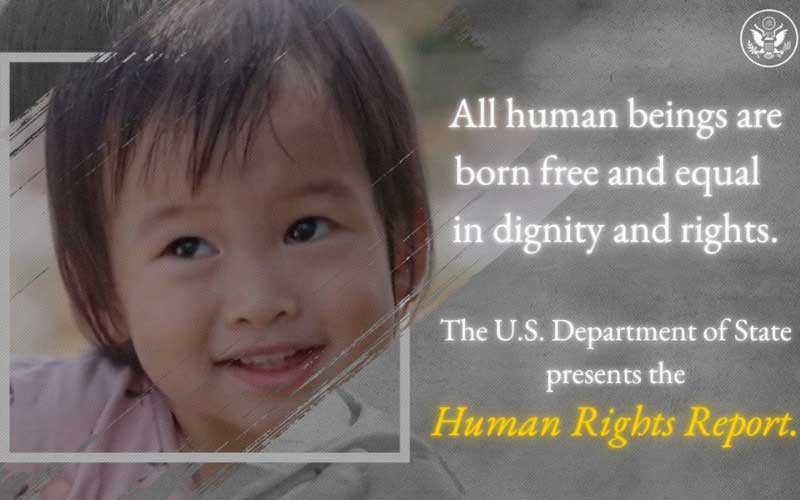 US Dept of State's 2021 Country Reports on Human Rights Practices highlights human rights violations in Tibet
Washington DC: The U.S. Department of State's Bureau of Democracy, Human Rights, and Labor released their 2021 Country Reports on Human Rights Practices here on April 12, 2022. "The Chinese Government continues to commit genocide and crimes against humanity in Xinjiang against predominantly Muslim Uyghurs, among other minority groups, to erode fundamental freedoms and autonomy in Hong Kong, and to carry out systematic repression in Tibet", remarked US Secretary of State Antony J. Blinken in his address to the press on the release of the Report.
The report noted that significant human rights issues including unlawful or arbitrary killings, including extrajudicial killings by the government, torture and cases of cruel, inhuman, and degrading treatment or punishment by the government; arbitrary arrest or detention, political prisoners, politically motivated reprisals against individuals located outside the country and serious restrictions on free expression and media, including censorship were happening in China-occupied Tibet.
The report observed the instances of arbitrary deprivation of life, disappearances, torture in jails, arbitrary arrests, surveillance, restrictions on freedom of expression, censorship and attempts to restrict freedom of religion of Tibetans. The report quoted instances of disappearance of 11th Panchen Lama, detention of Derung Tsering Dhundrup, PRC's tactics to used to target Tibetan activists overseas and the Tibetan diaspora community, arrest of Rinchen Tsultrim, arrests of Tibetan writers, monks, and cultural figures and censorship of Tibet-related keywords on WeChat.
For nearly five decades, the United States has issued the Country Reports on Human Rights Practices, which strive to provide a factual and objective record on the status of human rights worldwide – in 2021, covering 198 countries and territories.
Read the full report here.
By Team TRC
(Information supplied by Dept of State website)