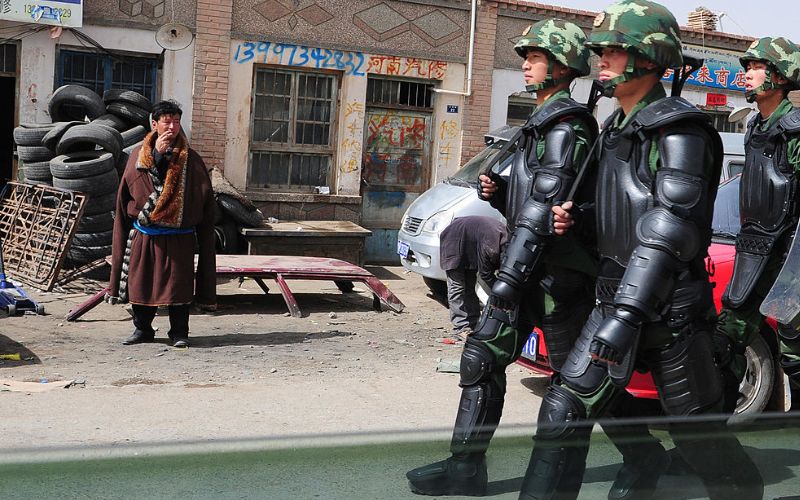 US Experts downplay Chinese achievements in Tibet: China
Despite what it calls "a smear campaign against China by Western rights groups such as the U.S.-controlled Human Rights Watch (HRW)", a growing number of countries continue to "voice support for China's efforts" in Hong Kong, Tibet and Xinjiang, "appreciating the actions that are bringing peace and security in the regions", observed Chinese media reports.
The report accuses human rights organisations like Human Rights Watch of being "key drivers for the U.S. aggression and the implementation of its hostile objectives across the world". It goes on to blame HRW for propagating U.S. capitalistic interests and vilifying "China's development model by releasing baseless reports" on regions including Tibet. The report also attacks Amnesty International for its "one-sided reporting and bias toward non-Western countries", especially China.
It is interesting to note that this comes in the backdrop of United Nations releasing its report on Uyghurs in Xinjiang region of China, which accused China of committing crimes against humanity. A new report by HRW on mass DNA collection underway in Tibet also revealed that Chinese authorities "are literally taking blood without consent to strengthen their surveillance capabilities."
China claims that regions including Tibet and Xinjiang are "developing" due to Chinese developmental projects and that the reports of human rights violations are baseless accusations despite overwhelming evidence of the same. Often, disinformation campaigns are used to spread a misleading, positive image of Tibet to the outside world, conveniently hiding the reality on ground. Articles and media reports that heap praises on China's development initiatives in Tibet, infrastructural achievements and tourist destinations of Tibet often appear in Chinese state sponsored media and social media like Twitter. They also accuse any organisation that question Chinese Communist Party's human rights record in Tibet of being opaque and propagandist even as it denies access to Tibet for outside world and carries out propaganda education within the occupied region.
Such propaganda tools have strengthened as CCP prepares to hold its 20th Party Congress in October 2022.
By Team TRC