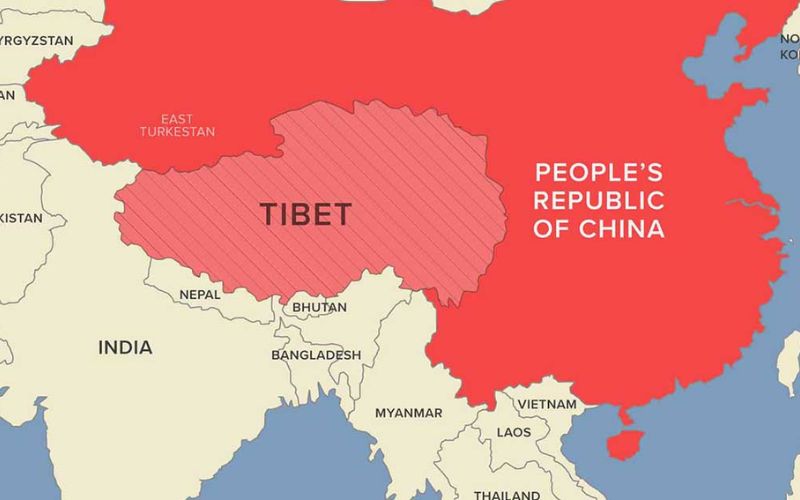 U.S. Representatives Introduce Legislation to Promote a Peaceful Resolution to Tibet-China conflict
Washington DC: A new bill promoting a peaceful resolution to the Chinese government's oppression of the Tibetan people has been introduced in US Congress. The bill introduced in Congress on 13 July will take concrete action to resolve China's decades-long illegal occupation of Tibet by fully recognizing Tibet's unresolved status and faulting China for violating the Tibetan people's right to self-determination.
Rep. Jim McGovern, D-Mass., a longtime supporter of Tibet, introduced the 'Promoting a Resolution to the Tibet-China Conflict Act' on July 13, 2022, alongside Rep. Michael McCaul, R-Texas.
The legislation will make it official US policy that Tibetans have the right to self-determination, and that China's policies are precluding them from exercising that right. Under China's brutal occupation, Tibet is now the least-free country on Earth alongside South Sudan and Syria.
Sikyong (President) Penpa Tsering of the Central Tibetan Administration, who visited Washington in April and June this year to garner continued support for the just cause of Tibet and the resumption of dialogue for peaceful resolution of Tibet issue, said: "China's rule in Tibet lacks historical support, it lacks popular support, and it lacks diplomatic support," Penpa said. "Why is China asking nations to say that Tibet is part of the PRC [People's Republic of China]? It is because China lacks legitimacy over Tibet.
"Tibetans simply want the same right to self-determination that all people deserve. We have suffered enormous abuse from the Chinese government over many decades, yet we have always sought to settle our differences through peaceful dialogue. This bill would allow the United States to back its consistent calls for dialogue with more force and urgency while helping give Tibetans a voice in their own country. We thank Reps. McGovern and McCaul for introducing the Promoting a Resolution to the Tibet-China Conflict Act, which builds on the incredible bipartisan support the United States has always shown for our just cause."
Namgyal Choedup, representative in the Office of Tibet, said he looks forward to supporting the bill's passage through Congress. "We Tibetans have always felt immense gratitude to the United States for its leadership in pushing a peaceful resolution to our nonviolent struggle against China's oppression," Namgyal said.
Read the complete news here.
Information Supplied by ICT
By Team TRC