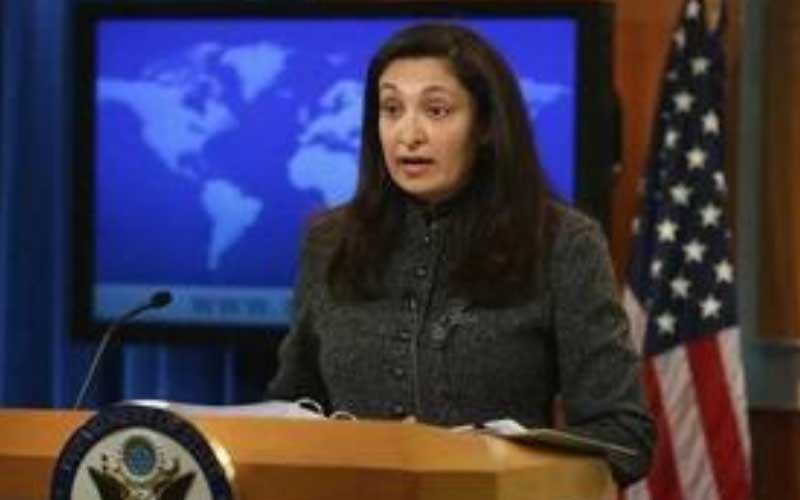 US Special Coordinator for Tibetan Issues Uzra Zeya arrives in Delhi
US Special Coordinator for Tibetan Issues, Uzra Zeya, is on a visit to India and Nepal from May 17 to 22 to strengthen collaboration on human rights, democratic governance and advancing humanitarian priorities.
"Namaste! Great to be back in New Delhi. Look forward to discussions on advancing #USIndia shared values of human rights, humanitarian support, and democratic governance", tweeted Uzra Zeya as she arrived in Delhi.
"Under Secretary for Civilian Security, Democracy, and Human Rights and U.S. Special Coordinator for Tibetan Issues Uzra Zeya will travel May 17 – 22 to India and Nepal to deepen cooperation on human rights and democratic governance goals, and to advance humanitarian priorities", read US Department of State statement. She will also "discuss partnering with India and Nepal during this Year of Action for the Summit for Democracy". The delegation also includes USAID Deputy Assistant Administrator for Asia Anjali Kaur.
The US had designated Indian-origin diplomat Uzra Zeya as its Special Coordinator for Tibetan Issues in December 2021 and she has been tasked with promoting "substantive dialogue" between China and the Dalai Lama or his representatives in support of a negotiated agreement on Tibet.
Today also marks 27 years since the abduction of the 11th Panchen Lama of Tibet. On 17 May 1995, when he was only six years old, the Panchen Lama was abducted by the Chinese Communist government along with his family after His Holiness the 14th Dalai Lama recognized him as the reincarnation of the 10th Panchen Lama. Since that fateful day, Buddhists around the world and Tibetans in exile and especially in Tibet, have been living in hope that one day we will be able to receive blessings from the Panchen Lama.
More information here.
Information supplied by Twitter
By Team TRC