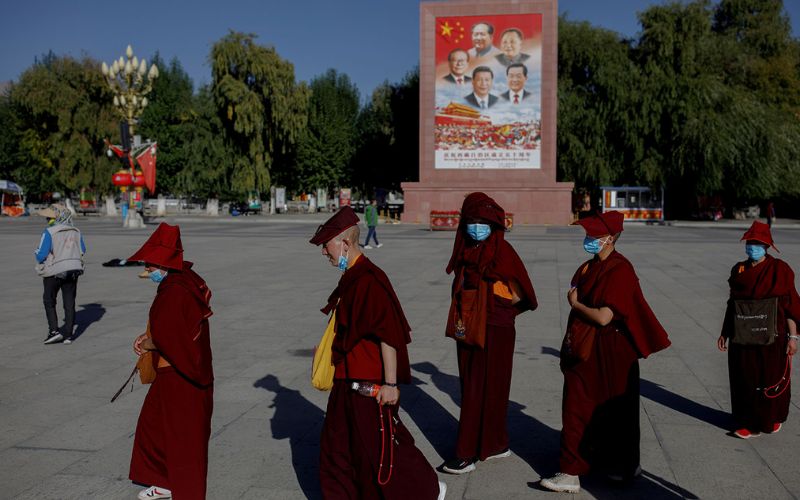 US Trafficking in Persons Report calls out Tibet's labor dispatch program
Washington DC: United States State Dept Trafficking in Persons (TIP) Report has listed China among the worst offenders of human trafficking and has also mentioned coercive elements in placing #Tibet in "labor dispatch program".
The Trafficking in Persons (TIP) Report is the U.S. Government's principal diplomatic tool to engage foreign governments on human trafficking. It is also the world's most comprehensive resource of governmental anti-trafficking efforts and reflects the U.S. Government's commitment to global leadership on this key human rights and law enforcement issue.
"The (CCP) government also reportedly continued to place ethnic Tibetans in vocational training and manufacturing jobs as part of an ostensible "poverty alleviation" and "labor dispatch program" that featured overt coercive elements", observed the report.
"During the reporting period there was a government policy or pattern of widespread forced labor, including through the continued mass arbitrary detention of Uyghurs, ethnic Kazakhs, ethnic Kyrgyz, and members of other Turkic and/or Muslim minority groups in the Xinjiang Uyghur Autonomous Region (Xinjiang) under the guise of "vocational training" and "deradicalization." Authorities continued to implement these policies in other provinces; targeted other religious minorities under their auspices; and sought the coerced repatriation and internment of religious and ethnic minorities living abroad through the use of surveillance, harassment, threats against them and their family members, and extradition requests", added the report.
Read the complete report here.
By Team TRC