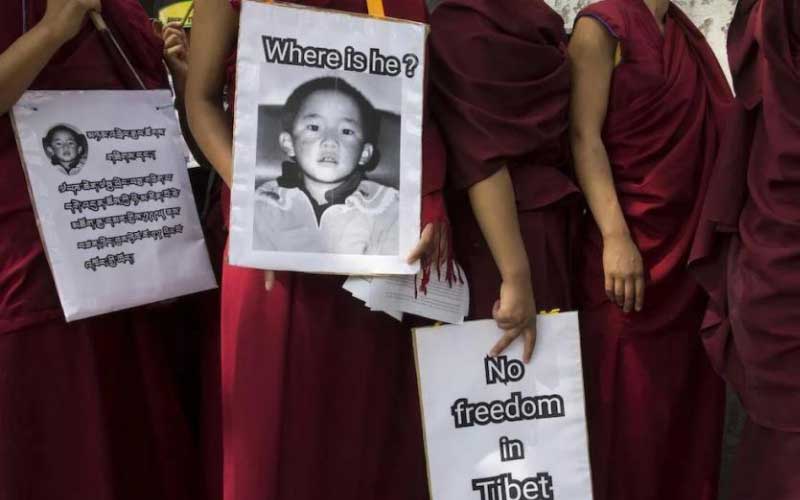 USCIRF Reiterates Call to Release Tibet's 11th Panchen Lama
Washington DC: The United States Commission on International Religious Freedom (USCIRF) today reiterated its call for the Chinese government to release Gedhun Choekyi Nyima, one of USCIRF's Religious Prisoners of Conscience, on the occasion of his 33rd birthday anniversary.
""On April 25, Gedhun Choekyi Nyima, the 11th #PanchenLama recognized by the @DalaiLama, will spend another birthday as a victim of enforced disappearance. As he has been missing since May 1995, USCIRF reiterates its call on the Chinese government to make the #PanchenLama's whereabouts known & allow an independent expert to visit and confirm his wellbeing", tweeted Nadine Maenza, Chair, USCIRF.
On May 15, 1995, His Holiness the Dalai Lama chose the then six-year-old Gedhun to be the 11th Panchen Lama. Three days later, Chinese authorities kidnapped him and his family. He has not been seen or heard from since.
USCIRF is an independent, bipartisan U.S. federal government agency created by the 1998 International Religious Freedom Act (IRFA), as amended. USCIRF monitors the universal right to freedom of religion or belief (FoRB) abroad; makes policy recommendations to the President, Secretary of State, and Congress; and tracks the implementation of these recommendations.
Read the statement here.
(Information supplied by USCIRF)
By Team TRC