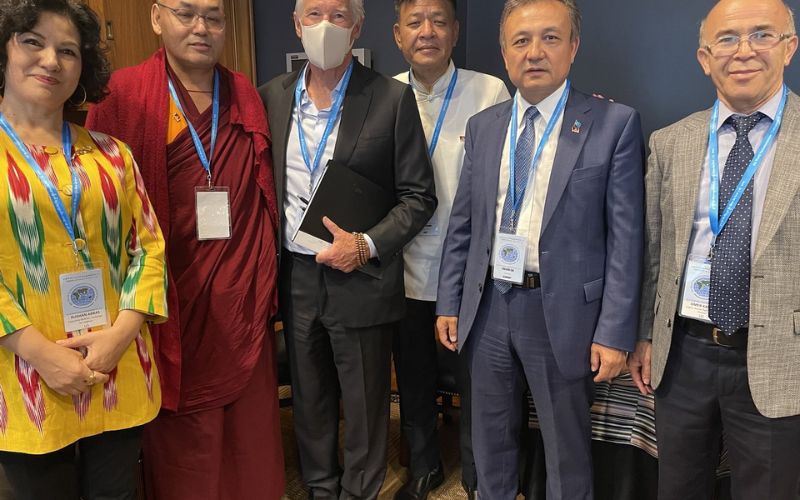 Uyghur activists join Tibetan counterparts in 8th WPCT
Washington DC : In a show of solidarity with the Tibetans who are fighting against China's gross human rights violations in Tibet, Uyghur activists and leaders joined 8th World Parliamentarians' Convention on Tibet underway in Washington DC.
Omer Kanat, Co-Founder & Executive Director, Uyghur Human Rights Project, joined the Tibetan parliamentarians on 22nd June 2022.
"@UyghurProject Executive Director@OmerKanat1 is joining colleagues at the 8th World Parliamentarians' Convention on Tibet this week. Uyghurs & Tibetans will continue to support each other in the face of mounting human rights abuses", tweeted @UyghurProject.
Rushan Abbas, Founder and Executive Director, Campaign for Uyghurs, is also participating in the Convention. Very proud to be together with #RichardGere, @SpeakerPelosi, @DamonMacWilson, @NEDemocracy at the 8th World Parliamentians' convention on #Tibet", tweeted Rushan Abbas.
Dolkun Isa, President of World Uyghur Congress was also seen photographed with Khenpo Sonam Tenphel, Speaker of the Tibetan Parliament and actor Richard Gere at the convention.
The eighth World Parliamentarians' Convention on Tibet (WPCT) will be held in Washington, DC. from June 22 to 23 to gather the world leaders in expressing concern over human rights violations and religious repression in Tibet. More than 100 participants from 26 countries, including from the Tibetan Parliament-in-Exile, will attend it both in-person and virtually. This convention, organized by the Tibetan Parliament-in-Exile, is in continuation of the previous seven sessions of WPCT aimed to strengthen and coordinate support by parliamentarians from different countries to resolve the Tibet issue.
By Team TRC