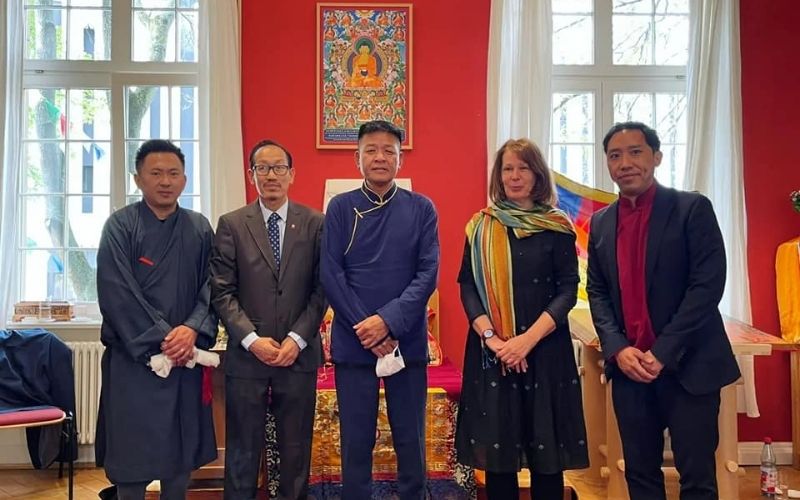 V-TAG is a practical platform for young Tibetan leaders: Sikyong Penpa Tsering
Frankfurt: During his stopover in Germany on 23 April, Sikyong Penpa Tsering interacted with the Tibetan community in Frankfurt where he spoke on the 16th Kashag's newly established Voluntary Tibet Advocacy Groups (V-TAG) stressing it as a pragmatic solution for the unprecedented diminishing Tibetan population in India.
According to reports, since Tibetans migrating to the west increased dramatically over the last couple of decades, Sikyong urged Tibetan residents, especially youths, to put efforts and intelligence into advocating Tibet's cause while underscoring the platform's attribute in producing abled and efficient leaders. Lauding Frankfurt residents for registering in V-TAGs, Sikyong pleaded for continued registration from the rest to reach out for support from their respective regions.
(Information Supplied by Tibet.net)
By Team TRC