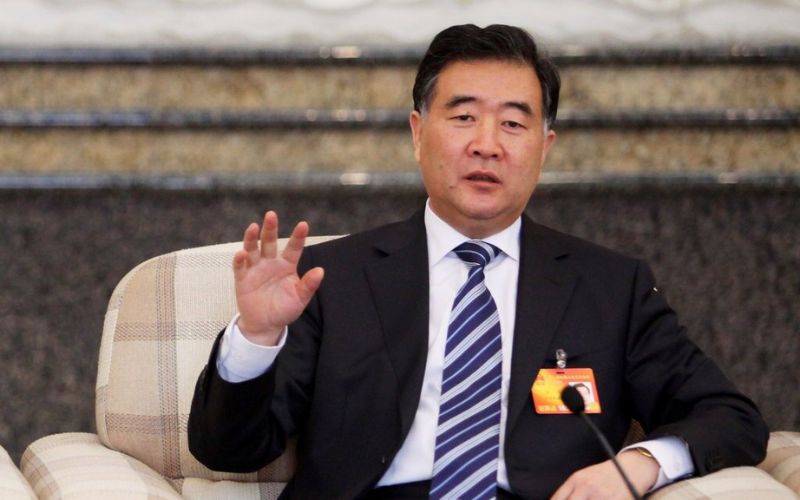 Wang Yang's visit shows China framing Tibet as national security issue: ICT
Lhasa: China is officially framing Tibetan activism as national security issue both for Chinese and foreign audiences, indicating a decision likely adopted at the secretive seventh Tibet Work Forum in August 2020, United States based International Campaign for Tibet said in a report that analysed Chinese state media discourse on Wang Yang's recent visit to Kanlho Tibetan Autonomous Prefecture.
Wang Yang, member of the Standing Committee of the Political Bureau of the CPC Central Committee and chairman of the National Committee of the Chinese People's Political Consultative Conference, recently visited Gannan Tibetan Autonomous Prefecture, Gansu. Wang Yang's recent visit to Kanlho is his 10th, combining all his summer and fall visits to the Tibet Autonomous Region and Tibetan areas outside the TAR.
He reportedly emphasized that "it is necessary to thoroughly study, understand and implement the spirit of the Central Ethnic Work Conference, the National Religious Work Conference and the Seventh Central Tibet Work Symposium, fully implement the party's strategy for governing Tibet in the new era and improve its political position". He also stressed on the need to "take practical actions to welcome the victory of the Party's 20th National Congress".
ICT observed that Chinese state media discourse on his two visits to Kanlho has undergone shifts in terms of framing the Tibet issue and freedom activism when the 2018 and 2022 visits are compared. Unlike the visit in 2018, the "combat" or "struggle," depending on the audience, is framed in terms of national security during his recent visit instead of development and stability, as in the past. Interestingly, the details of Wang Yang's visit to Kanlho also vary significantly in English and Chinese state media handouts.
Read the original report here.
By Team TRC