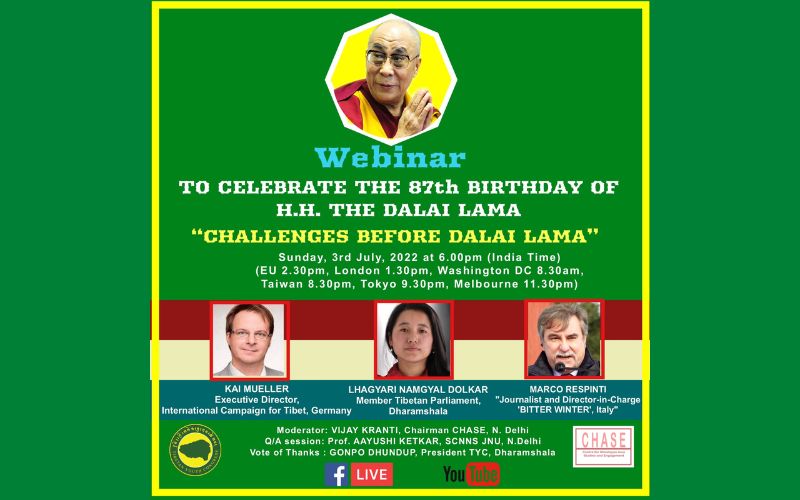 Webinar on 'Challenges before Dalai Lama'
A webinar will be held on July 3, 2022 to celebrate the 87th birthday of His Holiness the 14th Dalai Lama on the topic "Challenges Before Dalai Lama".
The panelists of this webinar are Kai Mueller, Executive Director, International Campaign for Tibet, Germany, Lhagyari Namgyal Dolkar, Member Tibetan parliament, Dharamshala, and Marco Respinti, Journalist and Director-in-Charge 'Bitter Winter', Italy".
Moderator for the webinar is Vijay Kranti, a senior journalist and Chairman, Centre for Himalayan Asia Studies and Engagement, New Delhi. The webinar will be followed by a question-answer session which will be contacted by Prof. Aayush Ketkar, SCNNS JNU, New Delhi.
Webinar will be live on social media platform Facebook and YouTube of Tibetan Youth Congress.
More details in the brochure.
By Team TRC